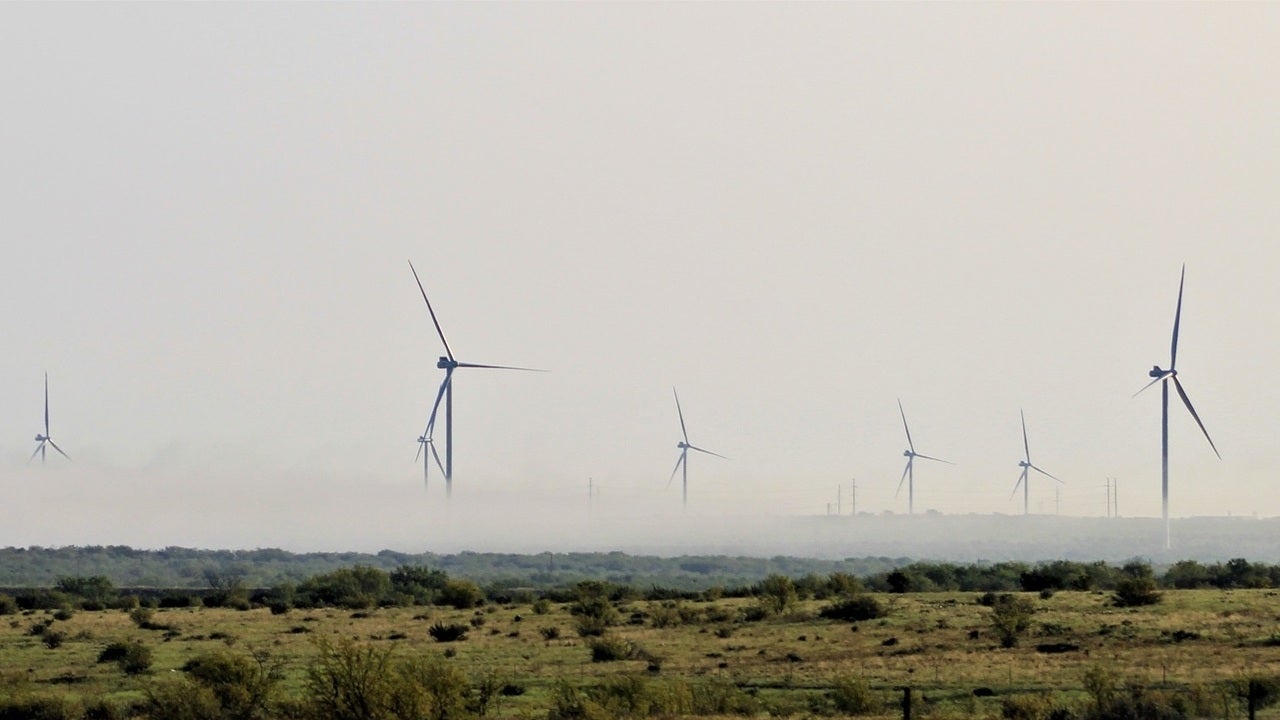 Powered by 127 Vestas turbines, the Maverick Creek wind farm is expected to generate enough energy to meet the needs of nearly 200,000 homes. Credit: Renewable Energy Systems.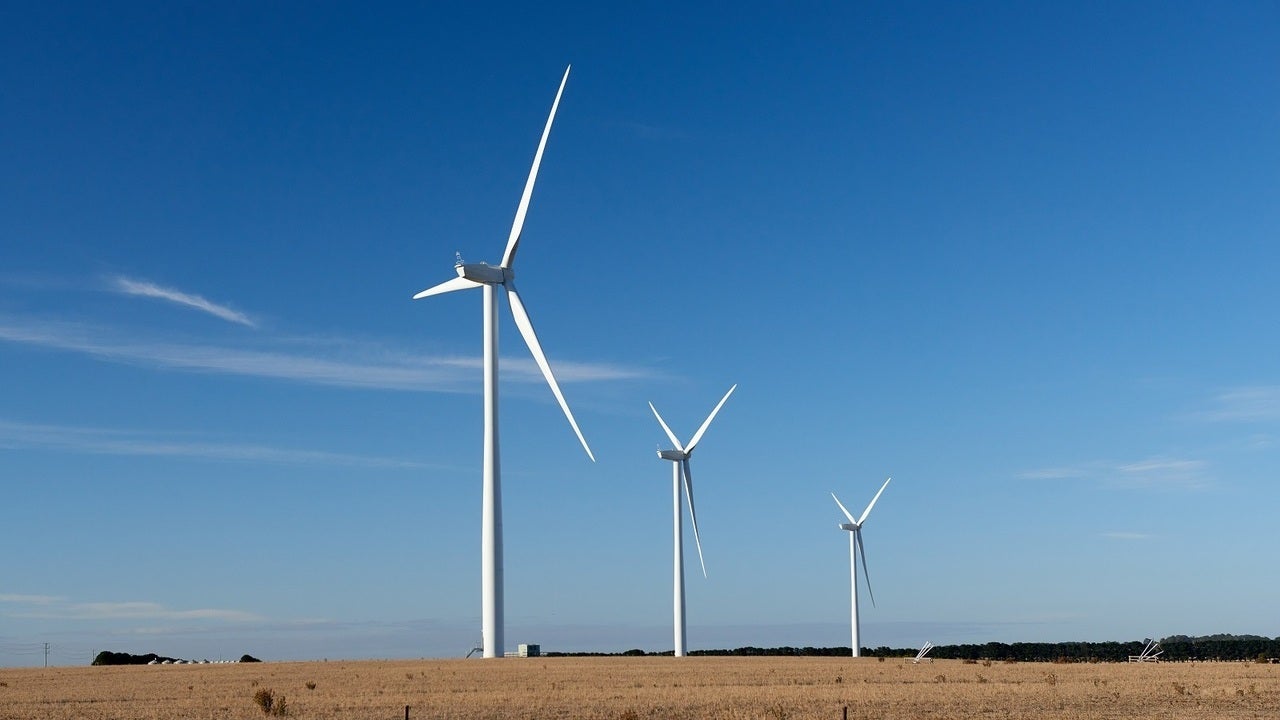 Maverick Creek wind farm was originally developed by Renewable Energy Systems and Steelhead Americas, a subsidiary of Vestas Wind Systems. Credit: Chris Mirek Freeman on Shutterstock.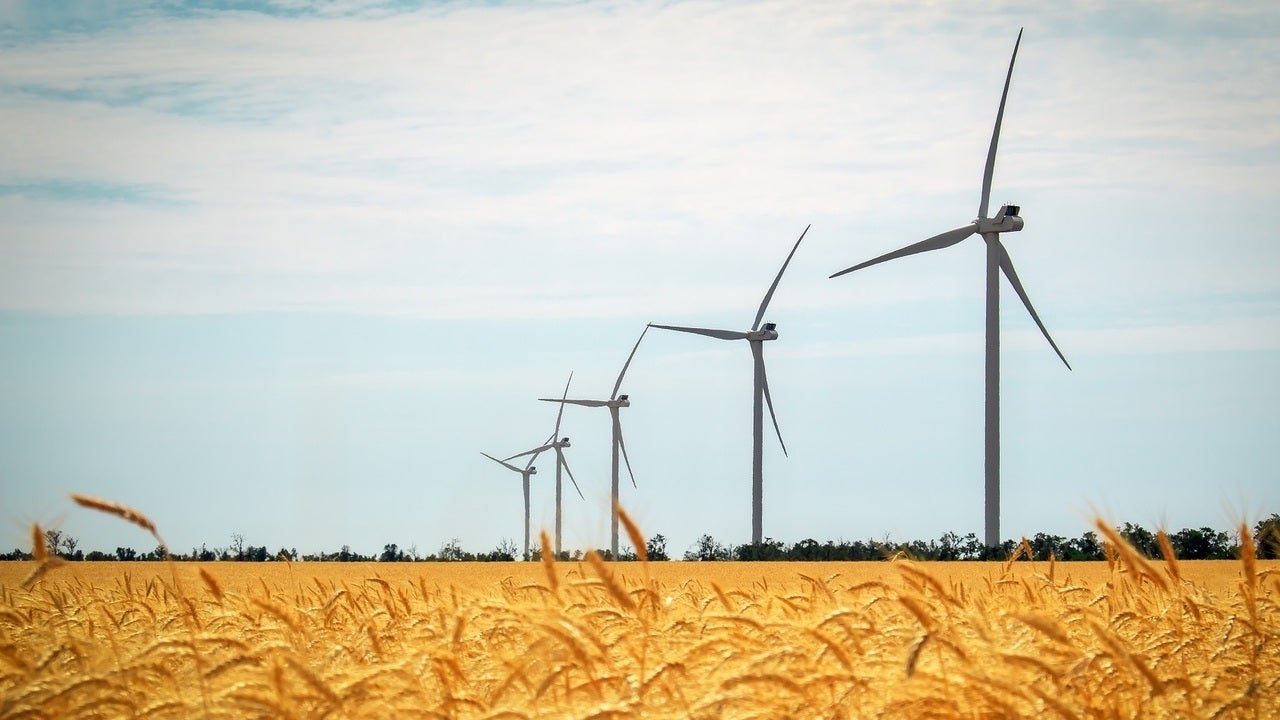 Canadian utility company Algonquin Power & Utilities acquired a stake in the wind farm in 2019. Credit: ESOlex on Shutterstock.
Maverick Creek is a 492MW wind farm located in Concho County, Texas, US. Inaugurated in April 2021, it is owned by Renewable Energy Systems (RES) and Liberty Power, a subsidiary of Algonquin Power & Utilities.
The wind farm was originally developed by Roaring Fork Wind, a joint venture (JV) between Renewable Energy Systems and Steelhead Americas, a development arm of Vestas Wind Systems in North America. Liberty Power bought into the wind power project development in August 2019.
As joint developers of the project, RES and Algonquin together invested approximately $700m, $250m of which was contributed by Algonquin. The wind farm is estimated to generate $5.5m in annual tax revenue and landowner payments.
Location and details of Maverick Creek
The Maverick Creek wind farm is located on 50,000 acres of land in Concho County, north of Eden, Texas, and along US Route 83. It is 16.09km away from Cactus Flats, a 148MW wind farm owned by Southern Power.
The project site is located in a favourable wind area in central Texas, which is a leading state in the US in terms of wind energy generation, with more than 24.8GW of installed capacity.
The Maverick Creek project features 127 Vestas wind turbines which include a combination of V150-4.2MW and V136-3.45MW turbines in 3.7MW power optimised mode. It is expected to generate enough clean energy to power nearly 200,000 homes a year.
Maverick Creek wind farm development
The development of Maverick Creek was originally started in 2016 by Roaring Fork Wind.
RES submitted an application to the Texas state government for the development of the project in July 2018. Ground-breaking on the wind farm took place in November 2019, following the acquisition of a stake in the project by Algonquin in August 2019.
Approximately 400 temporary jobs were created during the peak construction period. The laying of the wind turbine foundations was completed in May 2020.
Grid connection of Maverick Creek
The wind farm is interconnected with Lower Colorado River Authority (LCRA) Transmission Services through a 345kV transmission line, pursuant to the interconnection agreement between the developers, the Electric Reliability Council of Texas (ERCOT) and LCRA.
Power purchase agreement
General Mills signed a 15-year virtual power purchase agreement (VPPA) with Roaring Fork Wind in April 2019 for the purchase of 200MW of renewable energy credits. A portion of the power generated at the wind project is planned to be sold in the ERCOT market.
The Texas wind project will support General Mills' greenhouse gas emission reduction goals across its global value chain by 2050. The company reduced its greenhouse gas emissions across its value chain by 13% since 2018, with 2010 as the baseline.
Contractors involved
Danish wind turbine maker Vestas was selected to supply, install and maintain the turbines for the wind project. The contractual scope included the supply and commissioning of the turbines as well as maintenance services for optimised performance over a 20-year period.
Holland & Hart acted as the lead counsel for Roaring Fork Wind during the sale of the wind farm. It offered advice on issues related to the qualification of the Maverick Creek project for production tax credits.
CIBC Capital Markets served as the financial advisor for RES during its talks with Algonquin.