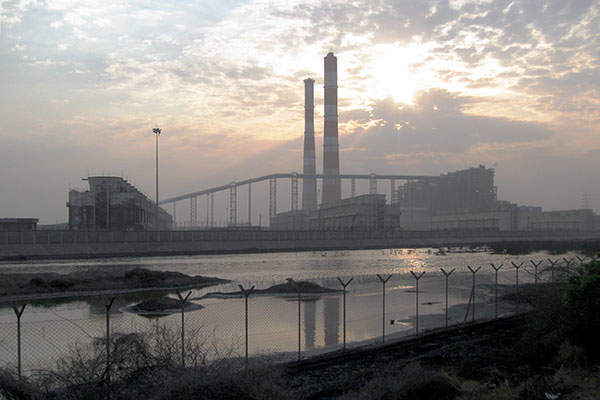 The unit 2 of Vallur thermal power plant was declared commercial in August 2013. Credit: Nikhilb239.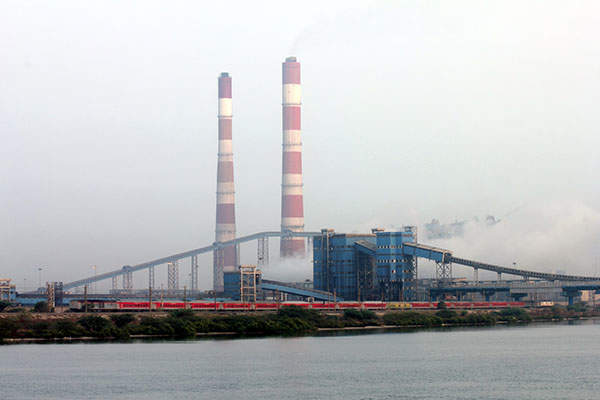 A third unit with a capacity of 500MW has been added to the Vallur thermal power plant. Credit: VtTN.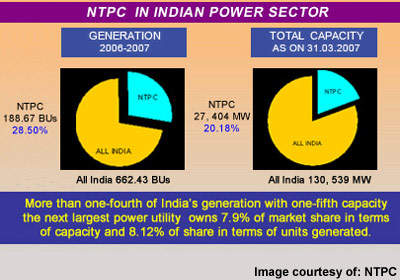 NTPC has grown steadily since 1986.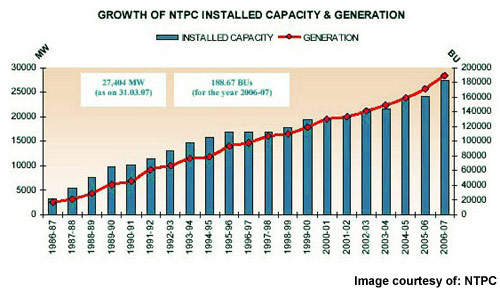 NTPC has more than a quarter of India's power generation and a fifth of its capacity.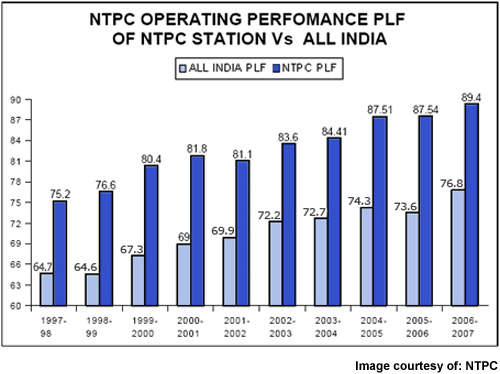 NTPC's performance has been rising steadily since 1996.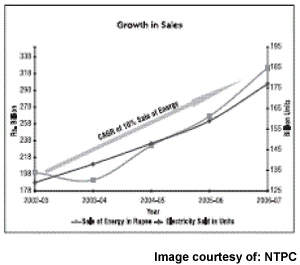 Tamil Nadu Energy Board has an equal stake in the Vallur project with NTPC.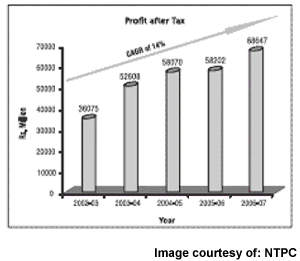 NTPC and Tamil Nadu Electricity Board formed the Tamil Nadu Energy Company joint venture company.
The Tamil Nadu Energy Company completed construction of a 1,500MW thermal power plant at Vallur in Tiruvallur district, India, in 2014. Tamil Nadu Energy Board (TNEB) has an equal stake in the project with NTPC (formerly known as the National Thermal Power Corporation). The total cost of the project was estimated at Rs80bn (€100m or $113m).
The project's ground breaking ceremony took place in September 2007. The plant was constructed in two phases. Phase I included the construction of two 500MW units. The 216t boiler drum of Unit 1 was erected in June 2010. Unit I was commissioned in March 2012 followed by unit 2 in August 2013.
Phase II included the construction of the third unit of 500MW. Independent works on phase II began in 2010. The unit was synchronised to the grid in February 2014 and started commercial production in February 2015.
Vallur project finance
Phase I of the project cost about Rs54bn ($1.15bn). The debt-equity ratio of the project is 7:3. The Rural Electrification Corporation (REC) sanctioned Rs38bn ($809m) to meet the entire debt portion of the project.
The cost of phase II was estimated at Rs30bn ($639m). REC advanced a loan of Rs21bn  ($447m) for the second phase in April 2010.
Vallur Conventional Thermal Power Plant details
Set up under the mega power project policy, the project adds nearly 24 million units a day to the grid. Of the 1,500MW generated, Tamil Nadu takes 750MW and the rest goes to Karnataka, Kerala and Puducherry.
The plant consumes 4.62mt of coal a year. Coal for the plant is brought by ship from Orissa to Ennore port, where it is transported further by road.
Vallur thermal power plant development
"The company produces boilers for power generation with ratings upwards of 30MW."
India's Bharat Heavy Electricals (BHEL) won the Rs130m contract in September 2009, to supply units for Vallur. The state-run power equipment maker supplied and installed the steam generator and steam turbine packages.
BHEL's work involved design, engineering, manufacture, supply, erection and commissioning of the steam generators, turbine generators, electrostatic precipitators and associated auxiliaries, and controls and instrumentation systems.
The company produces boilers for power generation with ratings upwards of 30MW. For higher capacities, it offers the option of once-through type steam generators as well as conventional natural and controlled circulation types. BHEL steam generators feature tangential/wall and direct/indirect firing.
Technology at Vallur power station
The boiler systems have a single/bi-drum arrangement with natural or controlled circulation. There is constant or sliding pressure operation, as well as hot or cold primary air systems.
Steam turbine speeds are 3,000rpm. The main steam is at 130bar-250bar at 500°C -540°C. Steam reheat is at 30bar-70bar and 500°C-600°C. The back pressure is between 20mbar and 300mbar.
The plant has six induced draft cooling towers (IDCT). The IDCTs have a capacity of 30,000m³/hr with nine cells of 21m x 14m each. Seawater is used in the IDCTs and drawn from North Chennai Thermal Power Plant. Freshwater is produced from a desalination plant.
TRF supplied two slewing stackers and two bucket wheel reclaimers for the plant.
Indian power market
As one of the most industrialised of India's states, Tamil Nadu has many manufacturing companies in and around Chennai. It has a mix of nuclear, hydroelectric, wind power and thermal plants, and sells any surplus power to the neighbouring states of Andhra Pradesh and Karnataka.
BHEL is one of India's nine largest public sector undertakings (PSUs).
"As one of the most industrialised of India's states, Tamil Nadu has many manufacturing companies in and around Chennai."
Another joint venture project, a 1,000MW plant at Tuticorin, was close to completion in 2015.
One 500MW additional unit at the North Chennai thermal power station Ennore has been proposed while another at Mettur thermal power station was commissioned in 2012. A 500MW pumped storage hydroelectric project at Kundah in the Nilgiris has obtained environmental clearance.
The capacity of all the projects is 4,500MW. With an investment of Rs600m per MW (including transmission and distribution costs), the total cost would be approximately Rs260bn.
Tamil Nadu Energy Company is a joint venture company floated by the NTPC and TNEB. From an installed capacity of only 156MW with annual gross generation plus purchase of 630MU (million units) at independence, the TNEB has grown to produce over 10GW now. That includes 2,970MW from four thermal stations, 424MW from four gas turbine stations, 19MW from wind turbines and 2,184MW from 37 hydro stations.
There is also 1,154MW coming from private sector projects, 2,859MW as Tamil Nadu's share from central generating stations, 335MW as external assistance and 175MW from captive power plants. The generating capacity from privately-owned wind farms is 3.5GW.
---
Related content
---
The Mahanadi coal-based thermal power project is located approximately 125km away from the Morga II coal block in the Janjgir-Champa district of Chhahattisgarh, India.
Chronic energy shortages and local politics may be standing in the way of India becoming a global economic power. Power-technology.com investigates the controversies surrounding India's energy industry.
The 645MW Kawas Combined Cycle Generation Plant (CCGP) is one of seven gas-based power plants being operated by India's state-owned power producer National Thermal Power Corporation (NTPC).
---