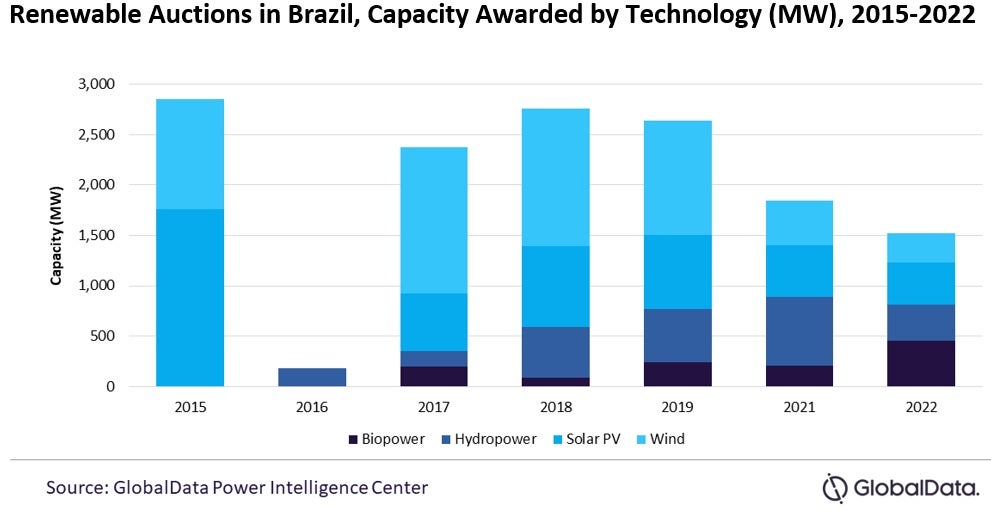 GlobalData's latest report, Brazil Power Market Outlook to 2035, Update 2023 – Market Trends, Regulations, and Competitive Landscape, discusses the power market structure of Brazil and provides historical and forecast numbers for capacity, generation, and consumption up to 2035. Detailed analysis of the country's power market regulatory structure, competitive landscape, and a list of major power plants are provided. The report also gives a snapshot of the power sector in the country on broad parameters of macroeconomics, supply security, generation infrastructure, transmission and distribution infrastructure, electricity import and export scenario, degree of competition, regulatory scenario, and future potential. An analysis of the deals in the country's power sector is also included in the report.
The renewable power market has developed rapidly in Brazil in recent years, thanks to its remarkable progress in the wind, biopower, and solar power sectors. The development of renewables has primarily been due to the introduction of the government's auctioning system against the backdrop of an increase in total electricity demand in the country.
As of 2022, wind power capacity has increased to 23.71GW, biopower capacity to 16.91GW, and solar PV capacity to 23.24GW, reflecting the success of Brazil's renewable power market.
During 2003-2004, the power sector underwent major reforms to step up regulation in the industry through transparency and stability of rules. Easy access and a fair return on investment for power producers were considered key objectives. A decree was passed during this time allowing the government to establish an auction mechanism and use it as the main method of developing renewable power capacity. Auctions were introduced to bridge the supply-demand gap by attracting new generation capacity, ensuring supply adequacy, and procuring electricity based on load forecasts. Auctions are either technology-specific or technology-neutral.
Between 2015 and 2022, a total of 14.1GW capacity has been awarded through the auction mechanism. Wind power and solar PV have been the two favoured technologies accounting for 40.8% and 33.8% respectively of the total awarded capacity between 2015-2022.
There has been a decline in awarded capacity from 2018 to 2022 due to reduced interest from industry participants because of rising costs and a reduction in ceiling prices set by the government, making it an unattractive investment option.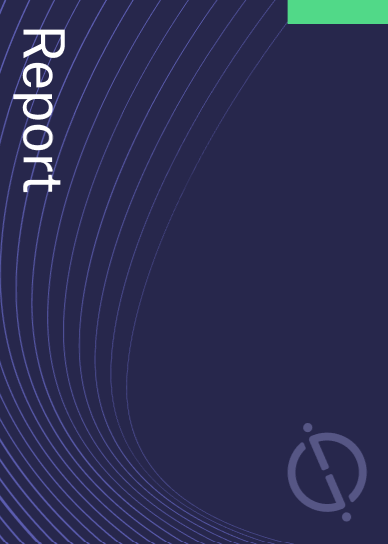 Reports
Brazil Power Market Size and Trends by Installed Capacity, Generation, Transmission, Distribution, and Technology, Regulations, Key Players and Forecast, 2023-2035
Brazil is focusing on the development of the renewable power sector to reduce its dependence on hydro plants for power generation. Within renewables, solar PV and wind power have been the core focus areas.
The government is expected to launch the first offshore wind auction in 2023 and the winning projects are slated to be operational in 2027. Between 2023-2035, 76.9GW of solar PV capacity is expected to be added, whereas onshore wind capacity additions are expected to be around 17.8GW.
Auctions are crucial for Brazil to achieve its renewable generation and emission reduction targets. Brazil has set a target to achieve 45% renewable power in the energy mix and 23% renewable power in electricity generation by 2030. The government should look for ways to manoeuvre around the current challenges and make the auction scheme more attractive. The government may look at floating price schemes or contracts for difference (CfD) schemes to protect renewable power developers from rising costs, as well as protect itself from overcompensating once the global energy crisis subdues.