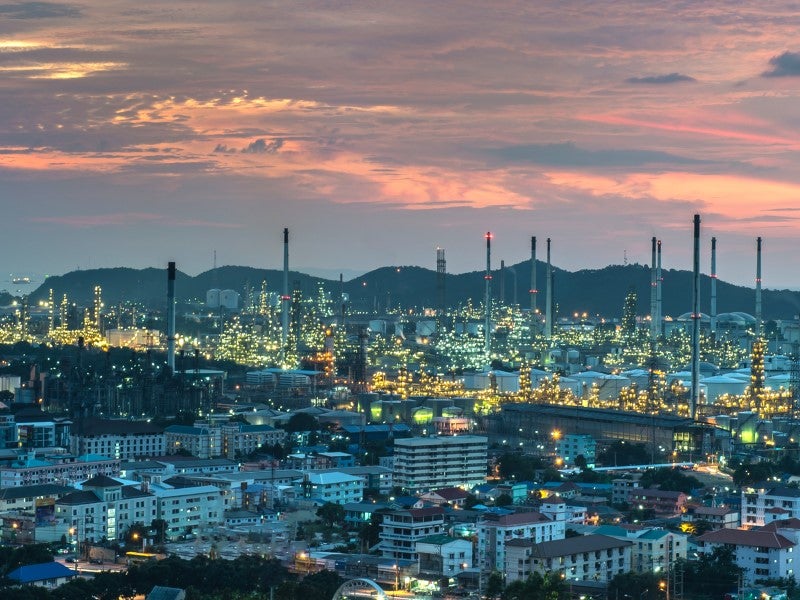 GlobalData's latest report, 'Iran Power Market Outlook to 2030, Update 2021 – Market Trends, Regulations, and Competitive Landscape' discusses the power market structure of Iran and provides historical and forecast numbers for capacity, generation and consumption up to 2030. Detailed analysis of the country's power market regulatory structure, competitive landscape and a list of major power plants are provided. The report also gives a snapshot of the power sector in the country on broad parameters of macroeconomics, supply security, generation infrastructure, transmission and distribution infrastructure, electricity import and export scenario, degree of competition, regulatory scenario, and future potential. An analysis of the deals in the country's power sector is also included in the report.
In Iran, annual electricity generation through thermal power sources held a share of 92.0% in total generation in 2020. This share is expected to decline to 86.8% by 2030; however, will still dominate the annual power generation in the country. Iran is a net exporter of electricity. It has vast reserves of oil and gas, with the world's third-largest proven oil reserves and second-largest natural gas reserves as of 2020. These vast natural gas and oil reserves have enabled the country to easily provide fuel supplies for electricity generation for both domestic demand and electricity export.
Iran has been slow in the adoption of renewable sources for power generation. By 2030, power generation from renewable sources will contribute a share of only 1.2% in total generation. Due to the availability of low-cost natural gas and oil, the country has not been focusing on the development of renewable power sources and hence has been overdependent on gas-fired power plants for electricity generation. In 2020, the power generation from gas-fired power plants accounted for a share of 80.2% in the total generation. The electricity demand in Iran is expected to grow from 276.3 TWh in 2020 to 345.4 TWh in 2030. With slow growth in renewable technology, the country will have to significantly depend on thermal sources for power generation.
The underdeveloped renewable energy market in Iran has opened many opportunities for local and international players. Iran has huge solar photovoltaic (PV) potential, and the government is keen to tap on renewables. The country is potentially one of the best regions in the world for the utilisation of solar energy, as the average hours of sunshine exceeds 2,800 per year. Leading wind turbine manufacturers such as Nordex and Vestas have expressed interest in investing in the Iranian market.
In March 2020, the Iranian Government implemented a nationwide lockdown and social distancing measures to control the spread of COVID-19. In November 2020, the government imposed another nationwide lockdown due to the rising COVID-19 cases. Iran's economy did show symptoms of economic slowdown, but the country successfully escaped the worst. Despite the initial COVID-19 induced shock to GDP, a strong rebound in mid-2020 led to a modest growth in GDP in 2020.
With respect to power sector, electricity demand declined in the first half of 2020; however, overall annual consumption and generation did not witness a fall in 2020. In 2020, annual power consumption witnessed a slow growth due to reduced demand from industrial and commercial sectors. With an average annual power consumption growth of 4.4% from 2011 to 2019, the annual power consumption in 2020 increased by only 1.9% in 2020 as compared to 2019.