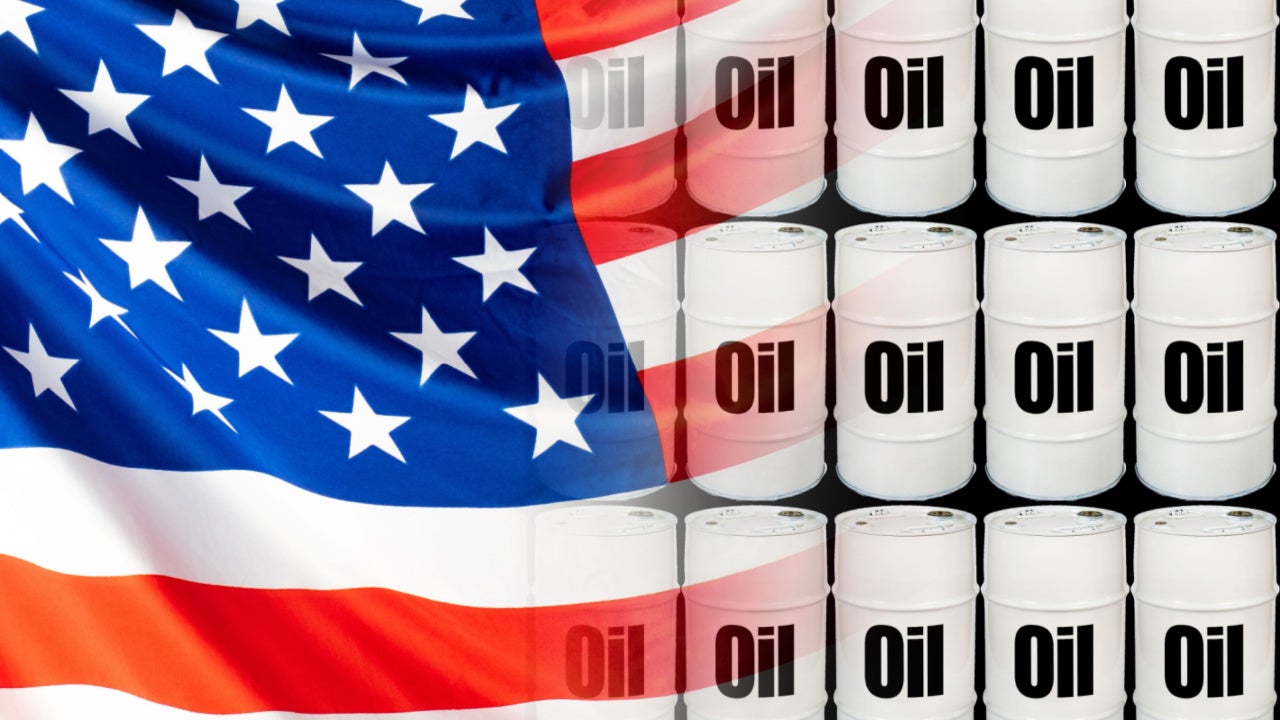 Power technology lists five of the top tweets on power in May 2022 based on data from GlobalData' Power Influencer Platform.
The top tweets are based on total engagements (likes and retweets) received on tweets from more than 176 power experts tracked by GlobalData's Power Influencer platform during May 2022.
The most popular tweets on power in May 2022: Top five
1. Jesse Jenkins' tweet on US' dependence on fossil fuels exposing it to the volatilities of energy prices
Jesse Jenkins, an assistant professor at the Princeton University, shared an article on how US' dependence on fossil fuels is jeopardising its energy security. The oil and gas boom has made America self-sufficient, where the country is producing more oil, gas, and coal than it consumes today, the article detailed. However, Jenkins stated that such physical energy may be beneficial during conflicts disturbing global energy trade, such as the case of the Europe. However, America's dependence on fossil fuels is exposing its economy to the uncertainties of energy prices. Prices at pumps, for instance, are at their highest levels since 2008, the article highlighted.
Jenkins believes that the Senate needs to finalise a legislation to cut energy costs, and secure the US economy against a forthcoming energy crisis, and confront the threats of climate change. The Congress should enact investments in renewable electricity, safeguard existing nuclear plants, and create new hydrogen, advanced nuclear industries and carbon capture, to become more energy secure, the article further noted. The government should also focus on helping US businesses and households to adopt electric vehicles (EVs), effective electric heating, and on increasing energy productivity across sectors, Jenkins added.
Username: Jesse Jenkins
Twitter handle: @JesseJenkins
Likes: 360
Retweets: 82
2. Mike Hudema's tweet on countries entirely powered by renewable energy
Mike Hudema, a climate campaigner, shared a video on four countries, namely Iceland, Paraguay, Norway, and Costa Rica, being almost entirely powered by renewable energy. For instance, Iceland produced most of its power from geothermal energy, the video illustrated. However, its hydropower also played a huge role in generating electricity. Most of Paraguay's power, on the other hand, came from hydroelectric projects, with the country having generated a surplus of energy in the previous years.
Meanwhile, Norway has been using hydropower to generate electricity since the late 1800s, according to the Norwegian Ministry of Petroleum and Energy. As a result, most of its energy still comes from hydropower today, the video described. However, the country is also harnessing wind power as part of its renewable energy capacity. Likewise, the video highlighted that hydropower is a major source of electricity in Costa Rica. However, geothermal and wind also contribute towards the country's power generating capacity.
Username: Mike Hudema
Twitter handle: @MikeHudema
Likes: 298
Retweets: 155
3. Dr. Peter H. Gleick's tweet on global solar PV capacity breaking record installations
Dr. Peter H. Gleick, an environmental scientist, tweeted on the solar photovoltaic capacity installed capacity having reached one Terrawatt (TW) capacity in 2022. According to a report, despite an unprecedented pandemic, global solar capacity doubled in three years from 2018 to reach 1 TW in April 2022 from 100 Gigawatt (GW) in 2012, the article detailed. It is further estimated that global solar capacity will more than double to reach 2.3 TW in 2025, which is equal to twice the gross power production by France and Germany together, the article further noted.
According to experts, the European solar Terawatt age is possible with a determined European Union (EU) solar strategy, as solar still remains the fastest growing renewable energy sector. As a result, global solar power broke its annual installation records with 168 GW of new solar PV capacity in 2021, according to the report. This was 70 GW more than the next highest installer, wind, and more than all the non-solar renewables combined together, the article highlighted.
Europe added 31.8 GW of additional solar capacity, representing 33% growth in 2022. The Russian-Ukraine war, and its related energy security trials, along with EU climate goals, have driven the region's renewable transition, the article detailed. As a result, 25 of 27 EU member states are looking at more solar installations in 2022.
Username: Peter Gleick
Twitter handle: @PeterGleick
Likes: 283
Retweets: 95
4. Mark Z Jacobson's tweet on EVs being charged with 100% renewable energy
Mark Z Jacobson, a professor of civil and environmental engineering at the Stanford University and director of its Atmosphere/Energy Programme, shared an article on EV charging station operator Electrify America signing a 15-year virtual power purchase agreement (VPPA) with renewable energy company Terra-Gen. The agreement makes the company, which is a subsidiary of automotive manufacturer Volkswagen Group, the largest open network in North America to sign a VPPA, the article noted.
According to the terms of the agreement, the companies will construct a solar PV renewable energy production project called the Electrify America Solar Glow 1, in San Bernardino County, California. The facility is expected to generate 75 Megawatts (MW) every hour at peak solar capacity for a total of 225,000 MW-hours of coal-free power in a year, the article detailed.
The article further highlighted that the deal could be extended if Terra-Gen decided to incorporate a co-located battery energy storage system to store energy during lower requirement times, and then supply it to the grid when required. Electrify America's charging network is backed entirely by renewable energy and is expected to come into effect in April 2022.
Username: Mark Z. Jacobson
Twitter handle: @mzjacobson
Likes: 165
Retweets: 55
5. Ed Matthew's tweet on EU's green energy plans to reduce reliance on Russian oil and gas
Ed Matthew, a climate campaigner, shared an article on the EU planning huge cuts in energy demand in order to reduce Europe's reliance on Russian oil and gas. Matthew tweeted that he has seen nothing from the UK government post the Ukraine invasion on increasing energy efficiency despite the possibility to cut household energy demand by half. The article detailed that the EU is focused at increasing solar and wind power and advancing short-term coal to achieve the same.
The European Commission further added that the EU needed an additional $218.5bn in the next five years to pay for phasing out Russian fossil fuels and for accelerating the transition to green, renewable energy, the article noted. In the short run, however, this would mean burning more coal and nuclear energy. The Commission has proposed upgrades to the EU green deal, citing that 45% of the EU's energy capacity should come from renewables by 2030, an upgrade from the existing 40% target recommended less than a year ago, the article highlighted.
Officials are looking at cutting energy consumption by 13% by 2030 in an effort to bring down the energy bills of European households, the article detailed. The Commission estimated that it would be essential to spend up to about 6% of the additional $218.5bn needed in order to set up liquified natural gas (LNG) terminals and modify oil facilities, so that EU member states could transition to non-Russian fossil fuels.
Username: Ed Matthew
Twitter handle: @Ed_Matthew1
Likes: 78 Retweets: 25