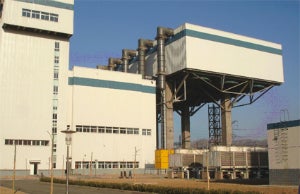 The Nanzhuang project has set an important milestone for Innospin's activities in China, and was the start of a successful cooperation with Shouhang.
Project requirements
Nanzhuang was a 'fast track' project with a planned throughput time of only 15 months from the start of the project to commercial operation.
Our services
The performance and process design, the operational concept with control technology specifications, the mechanical design of all the systems and the civil engineering design under optimal utilisation of the production technology available in China.
Customer benefits
The ACC was ready for use within 15 months and achieved excellent results during the guarantee acceptance.
The power plant operator was impressed and extremely satisfied with the throughput time and the performance.
Thanks to the design and engineering work of Innospin and its Swiss partners, Shouhang successfully entered the market as an ACC general contractor in an extremely short time, and this led to numerous additional projects for Shouhang, INNOSPIN and its Swiss partners.