Turbine Services Limited, a wholly owned subsidiary of Chromalloy, offers a wide range of services for industrial gas turbines. Our primary specialisation is in heavy-duty GE frame engines.
Chromalloy is the only non-OEM company in the world that provides gas turbine engine component coatings, repairs, castings, manufacturing and overhauls – all from a single source. By combining these worldwide resources with the renowned capabilities of Turbine Services Limited, we are truly a full service provider, capable of meeting your needs like no other company can.
Turbine Services Limited is headquartered in the United Kingdom with facilities in Thailand, Malaysia and Western Australia. Through these facilities, we provide services throughout Europe, Asia, the Middle East and Australia.
Spare parts for GE type heavy duty gas turbines
Turbine Services Limited maintains a substantial computerised inventory of spare parts for the GE type heavy duty gas turbine. Our parts inventory is continuously monitored to ensure that the majority of customer's spare parts requirements are satisfied ex-stock for both scheduled and unscheduled maintenance.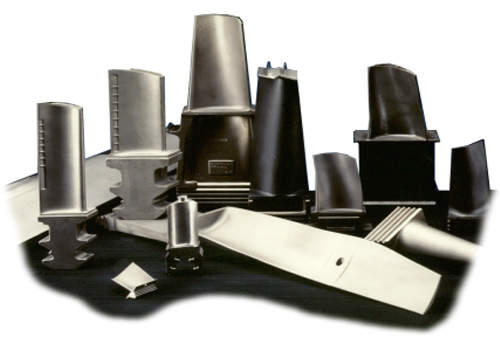 Various gas turbine blades.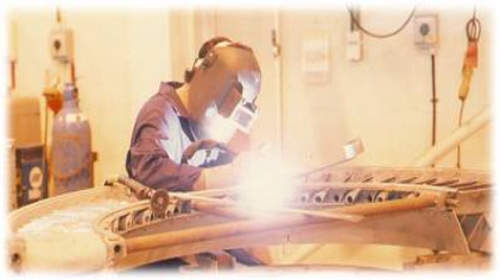 Repair of gas turbine nozzle.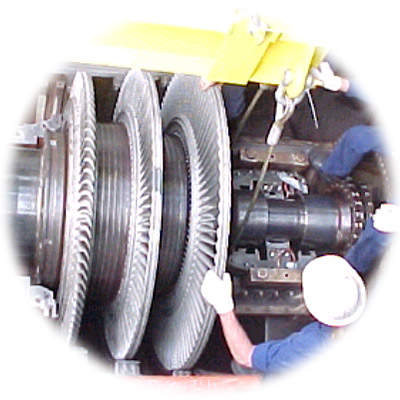 Removal of MS6001B rotor.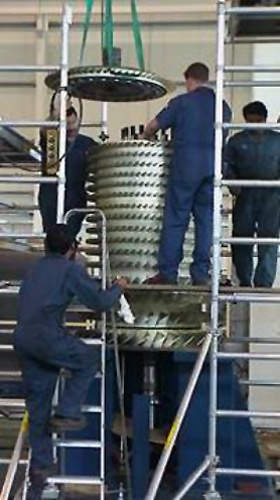 Rotor overhaul.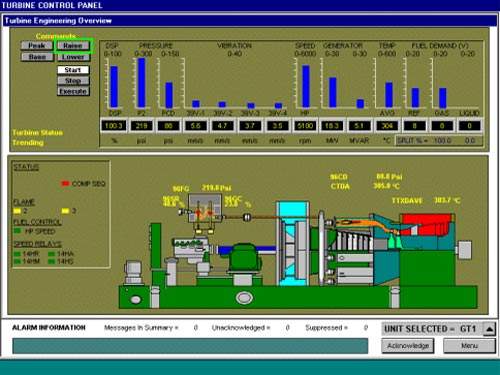 Sample screen shot of gas turbine.
Turbine Services Limited obtain the majority of its critical capital spares through Chromalloy with its full manufacturing capabilities – reverse engineering, casting, machining and coating. This in-house supply chain utilises the advanced technology divisions of Chromalloy for its; DS and single crystal castings, precision machining, and protective high temperature and thermal and corrosions protective coatings.
Component repairs
Turbine Services Limited through our parent Chromalloy offer extensive and complete range of repair services from our global repair workshops. Stationary and rotating parts, rotor overhauls and specialised services e.g. coatings, metallurgical evaluation, special laser machining operations etc.
Turbine Services Limited is well known for our cost effective parts repair solutions through the use of many patented, approved proprietary and innovative processes. Turbine Services Limited also offers a component exchange arrangement, giving our customers the possibility to minimise their inventory. This service is available for most capital spares parts. Although we have repair facilities all around the world the level of technology and capabilities within each of these facilities ensures that component are processed entirely at the one repair shop, at a minimum to include; incoming evaluation, full repair, material rejuvenation and coating.
Typical technologies / capabilities of the repair operations include:
Full NDE and metallurgical material evaluation
Coating removal
Advanced heat treatment
Advanced welding (examples: laser cladding, inert gas chamber welding, induction welding)
Advanced high temperature braze technology
Ni and Co base alloy cleaning (hydrogen ion)
Advanced high temperature coatings: thermal barrier coatings; air plasma, HVOF, and vacuum plasma MCrAlY coatings; HVOF hard face coatings; low temperature non-corrosion diffusion aluminide and chomide coatings
Shot peen and finishing operations
Airflow testing
Moment weight balance charting
Field support, engineering services and planned maintenance programmes
Turbine Services Limited staffs a wide range of experienced mechanical engineers, instrumentation and control engineers, field engineers, technical advisors and project managers. We promptly dispatch expert personnel to evaluate and perform both onsite and remote engineering services for planned and unplanned maintenance.
We provide:
Scheduled outages
Unscheduled outages
Comprehensive QHSE programmes
Site management
Control systems and retrofits
Electrical engineering
Fuel conversions
Technical support
Generator overhauls
Plant commissioning
Plant upgrades
Control retrofits
Plant relocation
Contractual maintenance agreements
Auxiliary plant services
Condition monitoring and diagnostics
Long-term service agreements
Turbine Services Limited service agreements provide heavy IGT owners with predictable costs and reliable performance. Our agreements include complete management and maintenance services required for scheduled maintenance, unscheduled breakdown maintenance (with access to the Chromalloy strategic spare parts stockholding and rotor club), part repairs, plant modifications, condition monitoring, diagnostic trending, fault finding, plant improvements, inspection planning and more.
Remote condition monitoring
TIGER® Monitoring Systems automate the knowledge of the best turbine engineers and continuously evaluate the condition of gas turbine engines. The software compiles a complete picture of the turbine in the last shift, day or week providing a simple-to-read diagnostic summary.
TIGER provides performance and maintenance calculations along with archiving and graphing capabilities that enable the analysis of trends and incidents in detail. The system allows colleagues to connect remotely to assist in turbine operations and alerts operators when problems occur.
Training
Turbine Services has trained more than 2,000 engineers and employees. We have developed specialized courses and comprehensive training programs for management, maintenance and operations personnel. These courses are available to suit all disciplines.