Emerson is a global engineering technology and solutions leader, assisting clients with the most critical business challenges such as plant cycling, regulatory compliance, and a changing workforce.
Emerson provides reliable industry expertise, consulting services, and comprehensive automation technologies to help clients attain top-quartile performance in safety, reliability, production, and energy management.
Digital networks for optimum power plant availability and efficiency
Emerson enables customers to further maximise plant availability and efficiency by harnessing the power of the Industrial Internet of Things (IIoT) through the company's Plantweb digital systems network.
The system offers manufacturers a scalable IIoT solution using wireless technologies, advanced instrumentation, and data analytics to improve plant performance.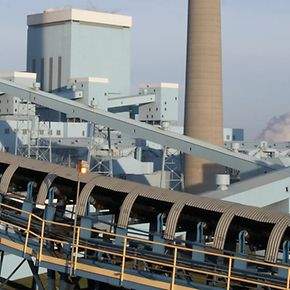 Emerson automation technology improves plant availability and efficiency in energy operations.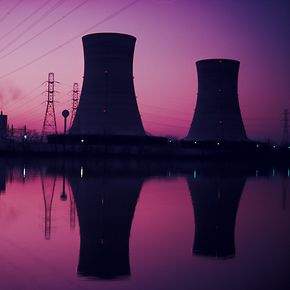 Emerson technology can assist in optimising power plant performance with stringent safety.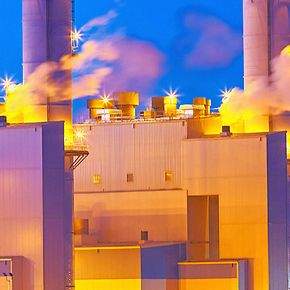 Emerson's digital network systems allow clients to attain top-quartile performance in their power facilities.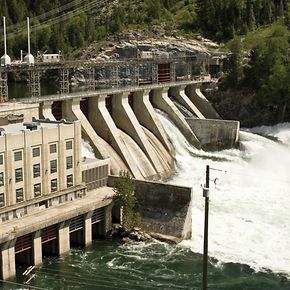 Emerson technology enables clients to harness renewable power to its full potential.
Emerson's automation technologies portfolio includes:
Ovation™ control systems
Rosemount™ measurement and analytical solutions
Fisher valves and regulators
Micro Motion™ flow measurement devices
Bettis™ valve actuation
ASCO fluid automation
Appleton electrical products
Branson™ precision welding
Industry experts for managing power generating units
Fossil plants are increasingly adapting to more flexible operations as gas prices remain low and renewable power generation becomes more widespread. Unfortunately, many plants are not equipped to handle the frequent start-ups, shutdowns, and transitions in a way that optimises profitability.
Coal sector plants are typically following load rather than running at base load. This cycling thermally stresses plants more and contributes to forced outages, higher maintenance costs, and lost revenue. With these increased stresses, smaller operations struggle to operate and maintain a plant's assets effectively.
Emerson's power industry experts work with companies to mitigate the effects of cycling, as well as improve coal plant availability and profitability. The company can provide staff with the insight to resolve problems as they arise and not when failures occur. This includes problems with boiler operation, steam turbines, balance of plant operations, heat recovery steam generators, and combustion turbines.
Control systems for the renewables sector
Power companies around the world are developing renewable resources to diversify generation sources and help reduce emissions. Emerson provides solutions to enable power generators in this sector to operate plants at peak performance.
Emerson's Ovation control system has been successfully applied in a variety of geothermal plant installations, microgrids, hydroelectric plants, solarpower generation processes, biomass installations, and windfarms.
Measurement solutions for the safe operation of nuclear facilities
Emerson applies decades of technology expertise to ensure the effective, dependable, and secure operation of next-generation nuclear plants worldwide.
Emerson has supported the nuclear business with well-established measurement solutions for more than 40 years. Our fully analogue pressure transmitter series offers complete accident profile analysis and performance specifications to meet stringent safety-related conditions for all reactor types.
The company also provides nuclear process control valves and actuators, in addition to nuclear-qualified solenoid valves, which are designed for environments with high-radiation, temperature, and seismic requirements.
Training and security threat protection technology for power plants
Emerson helps clients to operate their plants effectively and efficiently. Our skilled workforce uses high-quality technology to strengthen growing teams through first-rate training.
Cybersecurity is another key area where Emerson can help its customers in the power generation industry.
Emerson supplies cybersecurity products and services for power plants and fleets, providing clients with protection against increasing internal and external threats within water / wastewater management facilities. Cybersecurity programmes help secure systems and achieve compliance.
Emerson's cybersecurity solutions support North American Electric Reliability Corporation critical infrastructure protection (NERC CIP) compliance and best practices, including the National Institute of Standards and Technology (NIST) cybersecurity framework, International Society for Automation (ISA) 99, and International Electrotechnical Commission (IEC) 62443.