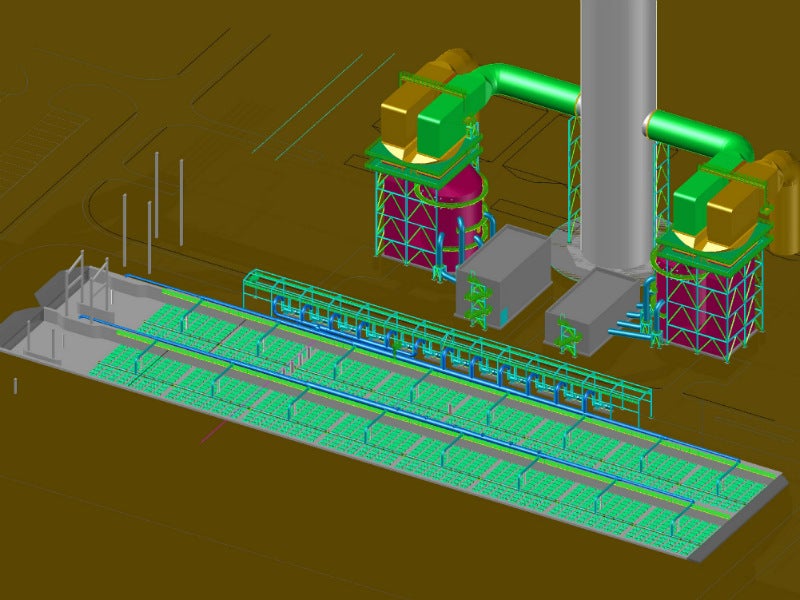 Doosan Lentjes has installed two flue gas desulphurisation (FGD) units at the coal-fired Vinh Tan 1 power plant in Vietnam.
The system that deploys seawater technology was installed at the 2 x 620 MWe plant, owned by Vinh Tan 1 Power Company.
Doosan Lentjes' FGD technology was installed to reduce sulphur dioxide (SO²) from the power plant's flue gas, which helps to decrease the ecological impact of the energy generation process.
As verified during the performance tests, both units achieve SO² removal efficiencies that are far below the governmentally required emissions directives.
Doosan Lentjes project management director René Neust said: "The excellent absorption performance will help the plant owner to comply with, in future, even stricter environmental regulations and secure ongoing operation permissions of their boilers.
"Simultaneously, it will support the delivery of sustainably generated power to the residents of the Vinh Tan area — essential to keep tomorrow's world clean and safe."
The company's past work includes the engineering and delivery of key FGD equipment, along with advisory services for erection and commissioning. The main contractor of the Vinh Tan 1 project was Guangdong Electric Power Design Institute.
Doosan Lentjes specialises in the delivery of advanced air quality control systems, helping customers worldwide from the utility, municipality and industrial sectors to achieve cleaner power generation.