Aztec AVA Ltd delivers technical training courses for power generation industries and other leading companies in processing businesses. The company also provides associated consultancy services.
The firm has developed a number of training programmes, including courses for control and instrumentation, mechanics and electrical usage, power plant operations, health and safety, environmental awareness, and mobile plant training. Courses can be customised for staff at all levels and are backed by practical assistance, visual aids and manuals to ensure that participants get the most out of their training.
All of Aztec AVA Ltd's expert courses can be delivered at the client's site to enhance the benefits of staff training.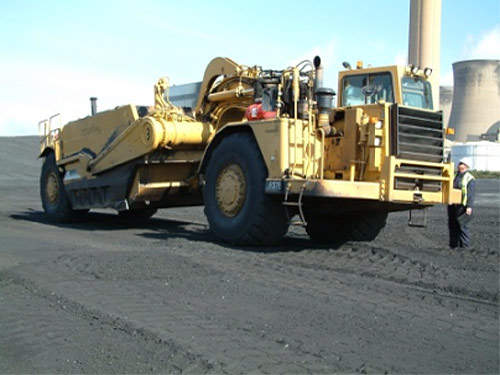 All aspects of mobile plant training with certification. Courses include turbine hall overhead cranes and Euclid / motorised scrapers.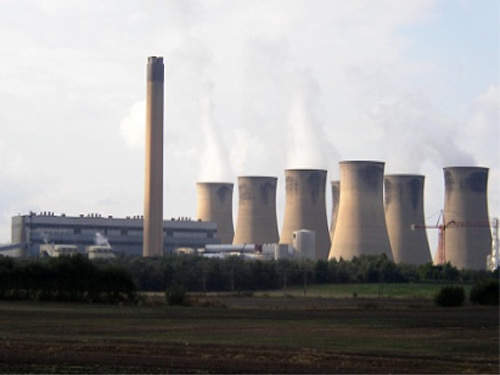 Conventional fossil fuel power plant training covers all aspects from management and IT to apprentices and craftsmen, multi-skilling training, and power plant operational staff training using full scope simulators.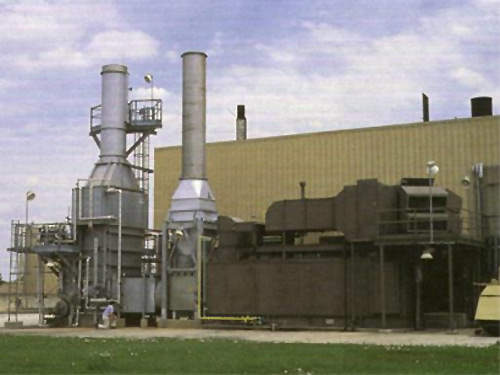 CHP and CCGT power plant training, installations and commissioning projects, distance learning courses, and new plant operational start-up support.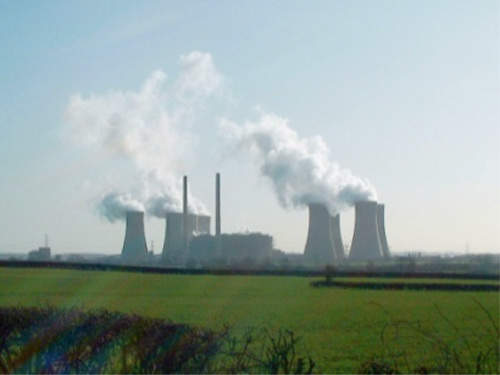 Power station support staff assisting with installations and commissioning projects, power plant procedures, environmental and safety rules audits, and staffing analysis.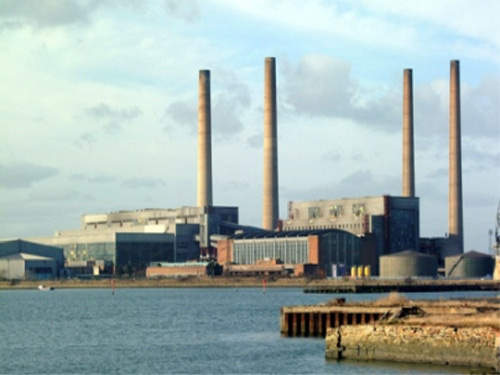 Blyth "A" and "B" power station, demolition / risk assessments planning and documentation, health and safety passport courses, SAP, AP and DP training, noise assessments, fire fighting.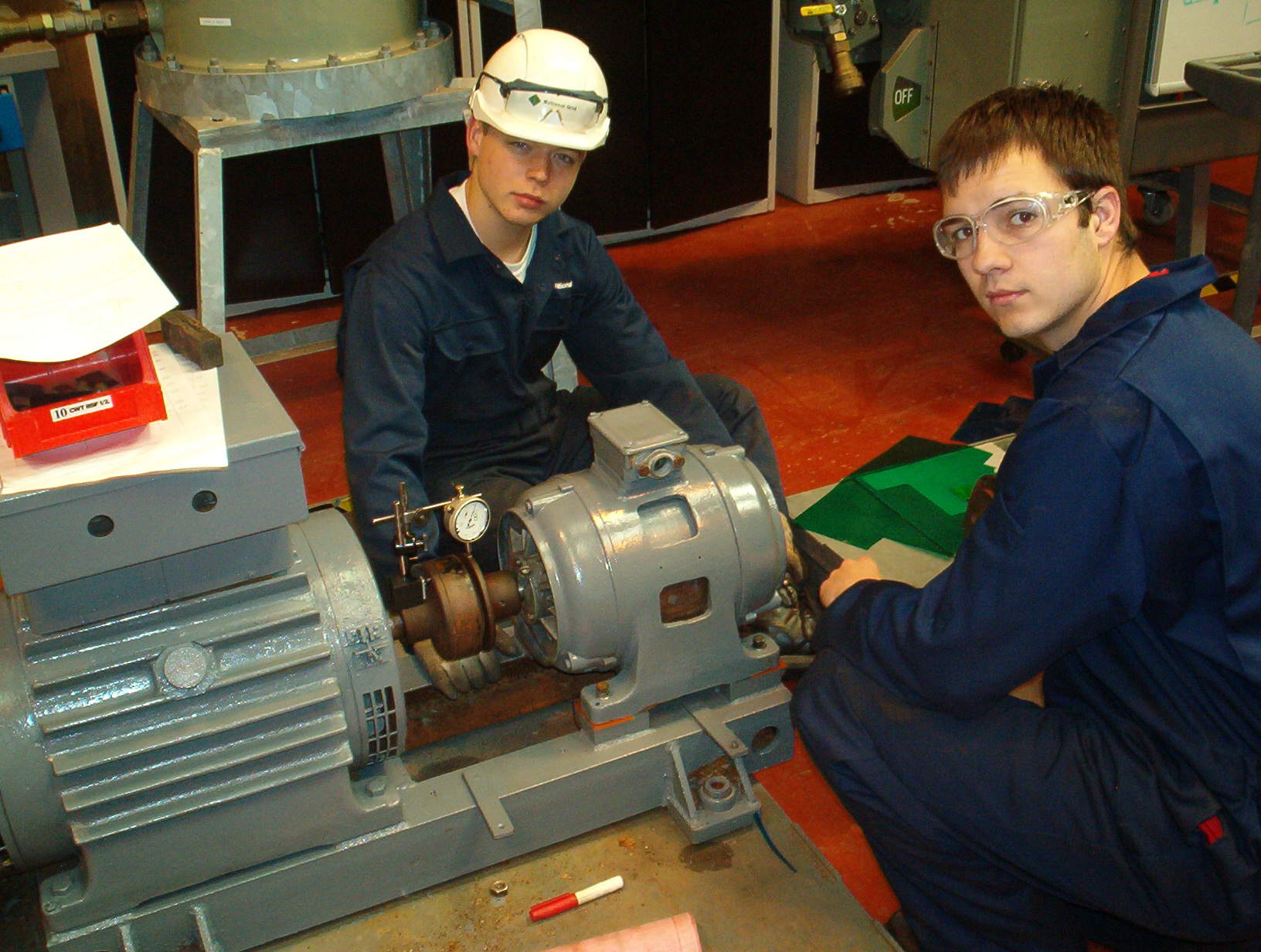 Aztec AVA Ltd our registered on the approved providers list for funded apprentice training.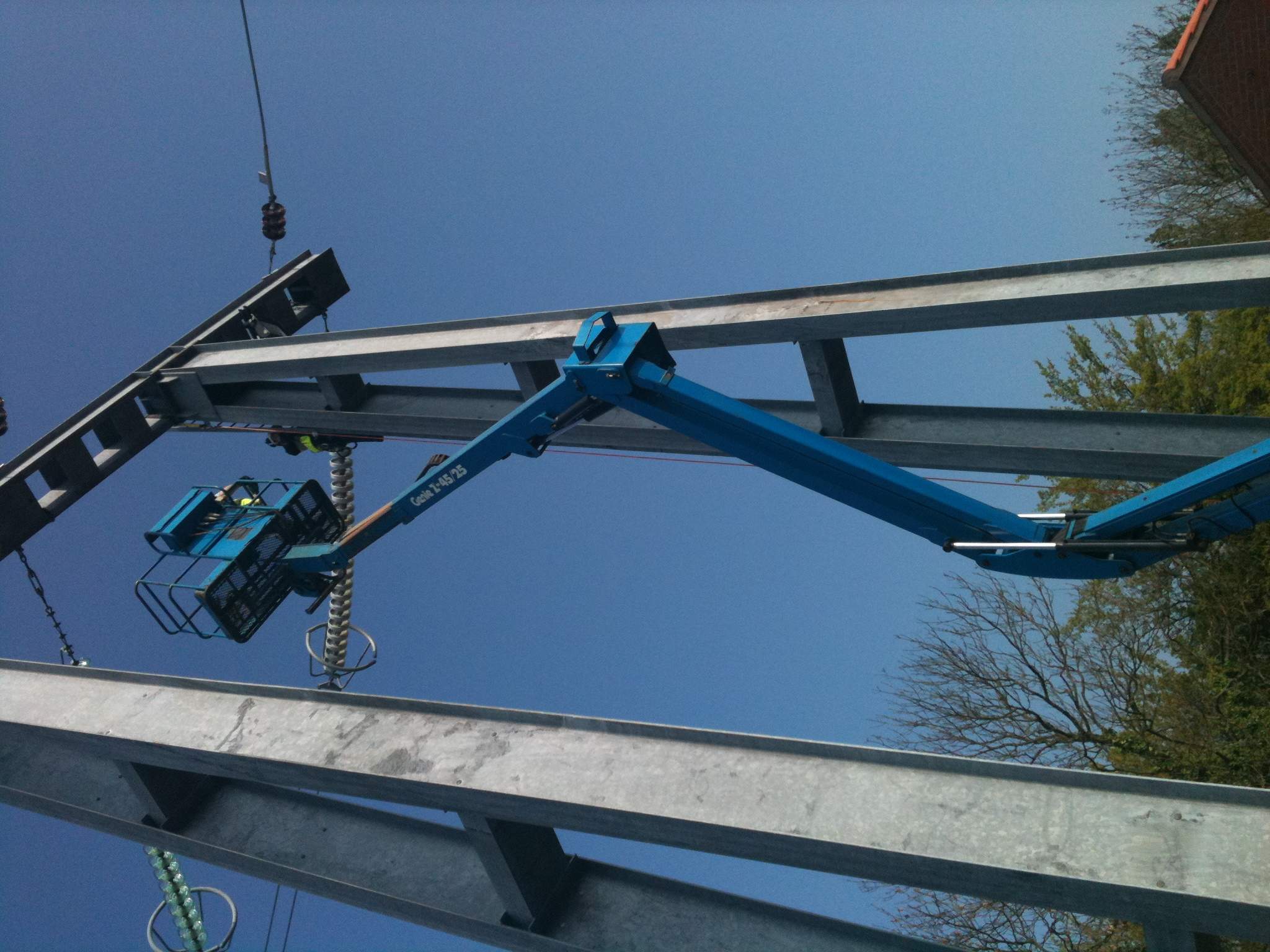 Aztec AVA Ltd carry out testing of apprentice candidates for manual dexity at heights.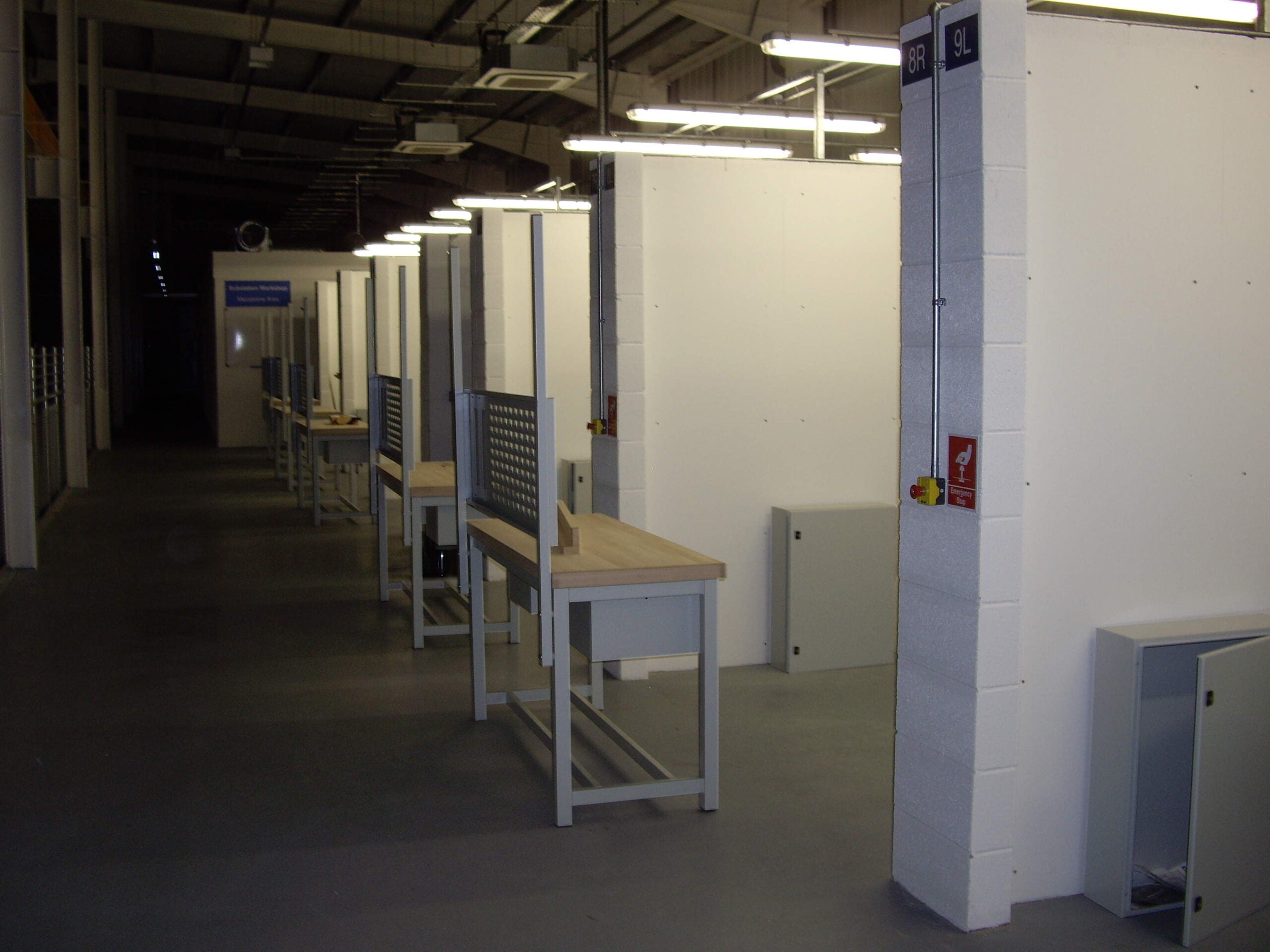 Aztec AVA Ltd have designed and built clients training facilities, including a 24 bay electrical training facility.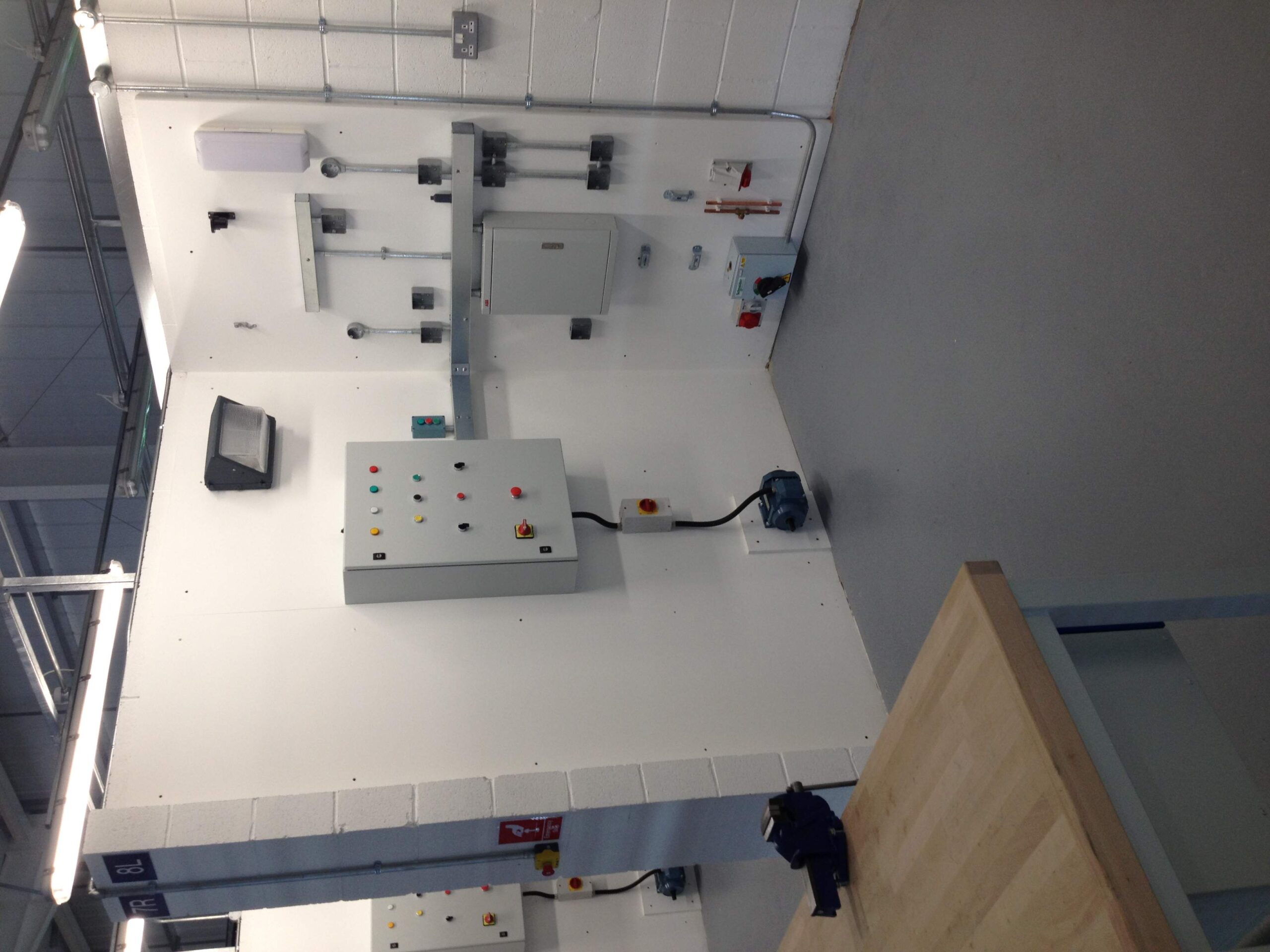 Apprentice electrical training bays, designed and built by Aztec AVA.
Aztec AVA Ltd designed and built a testing for dead kit, to be used by one of the UK major Jet Engine manufacturers on a world wide basis. Aztec AVA also training the mechanical engineers in electrical testing of Dead Circuits prior to working of mechanical systems.
Operational training for CCPP, CCGT and CHP facilities
Aztec AVA Ltd runs several training programmes that focus on operating power plants and systems for a range of operations levels. Courses can cover health, safety, and environmental guidance.
All courses are designed to suit individual client requirements and are structured to equip each attendee with a number of important skills that enable them to carry out their roles efficiently, safely, and with environmental awareness.
Aztec AVA Ltd has access to plant simulators, which can be used in operational training to further skills by allowing participants to gain awareness of start-ups, shutdowns, routine operations, faults, and emergency procedures.
Training is available for combined cycle power plants (CCPP), combined cycle gas turbines (CCGT), and combined heat and power (CHP) plants that feature gas turbine and internal combustion (IC) engines. Courses involving these systems cover training in:
Operating the CHP plant, gas turbine or diesel
Combined cycle gas turbine operation
Small boiler operation
Small turbine operation
Electrical theory / application
Waste-to-energy
Further operational training can be provided for fossil-fired coal and oil power plants, conventional nuclear facilities, and process utility plants.
Maintenance training for power, utilities and processing industries
Aztec AVA Ltd provides training for maintenance staff working in the power, utilities and process industries.
These courses can be run for apprentices, craftsmen, technicians and engineers, with custom options across all levels throughout different operations roles.
The training and consultancy firm also delivers ad-hoc training programmes for new cross and multi-skills, as well as enhancing existing capabilities.
Maintenance training covers control and instrumentation, which often features the use of simulators. This type of training looks at automatic control equipment, flue gas monitors, indicators and recorders, and programmable logic controllers.
Other courses cover the condition of plants, pneumatic / hydraulic actuators, process measurement and control, as well as temperature, pressure and flow.
Aztec AVA offers further courses in telemetry systems, turbine supervisory equipment and vibration analysis, as well as water and gas analysis.
In addition, the company offers maintenance training in electrical and mechanical applications such as battery optimisation, use of test equipment and fault finding, electrical drawings, as well as the installation and repair of cables.
Operational mobile plant training and driver courses
Aztec AVA Ltd specialises in many mobile plant courses, which instruct staff on how to drive all types of operational vehicles, including trucks, forklifts, bulldozers, cranes, diggers, and tractors. Courses are also available in crane supervising and steps, ladders and staging.
Training extends to driver courses, for example, LGV and LCV training, winter driving, 4×4 training, practical driving assessments, post-incident confidence building, and trailer towing.
Health and safety training for power operators
The company delivers courses that focus on health and safety, which cover basic, essential and regulatory training for business staff.
Courses encompass first aid, gas pipeline audits, incident control, safety training, manual handing, and electric shock treatment. Medical gases and noise risk training are available to clients, while the company also provides NEBOSH Diploma (parts one and two) and NEBOSH National Certificate courses.
Environmental training courses for the power industry
Aztec AVA Ltd offers training courses that help businesses achieve an eco-friendly future, while also ensuring that each of these courses view environmental and business consciousness as one.
The training courses cover risks such as chemical leakages, while also covering environmental management systems, awareness, and risk assessment training.
For more information on your business's environmental training needs, please contact Aztec AVA via the enquiry form on this page.
Management skills training to optimise staff performance in power operations
The company delivers courses that help improve staff retention levels and productivity.
All management training courses are delivered by experienced trainers who have worked in managerial roles.
Aztec AVA Ltd focuses on several types of management skills such as how to conduct appraisals, counselling, project management, time management and presentational skills.
The company also offers a senior managers programme, as well as several accredited training sessions and longer courses lasting up to 35 days.
About Aztec AVA Ltd
The company's head office is in Bristol, UK, where its core team offers support to clients both nationwide and internationally. Its roots are in nuclear power engineering, but developments in the electricity supply industry led the company to entering the training and engineering services sectors.
Aztec AVA Ltd has a network of professional engineers and technical trainers that share their profitable and valuable specialist skills to businesses, making the company a leader in its field.