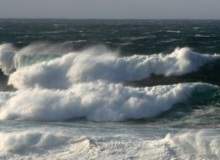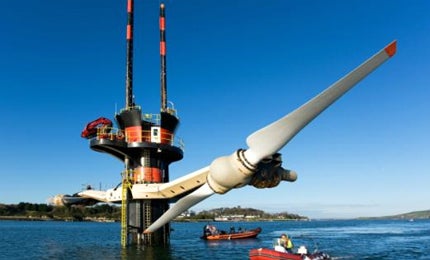 To say that UK marine energy has come a long way during the last decade would be an understatement. While the amount of installed capacity is still relatively low at just more than 5MW, wave and tidal installations have doubled since 2010.
More than 1.8GW of marine projects are under development in the UK, with investment from major utilities such as Scottish and Southern Energy, E.ON, EDF and Vattenfall, to name a few.
Major manufacturers are also supporting marine technology including Siemens, Alstom, ABB, Voith, Andritz and Kawasaki.
In the future, subsidies for certain marine energy technologies are set to increase, and the UK is on track to deliver up to 300MW of generating capacity by 2020.
For now, prototype devices are in place and marine power projects are yet to be commercialised. But, during the transition period, developers will need to form a robust plan for how they will operate and maintain these projects.
Power-technology.com's Sarah Blackman asks experts in the sector about how the industry has prepared for potential risks during operations and how it expects to secure a continued supply of investment to prevent component failures.
Sarah Blackman: What are the potential risks the industry will face when operating and maintaining marine power projects?

European Marine Energy Centre external liaison Max Carcas: Generally, it is well recognised that the offshore environment can be both harsh and hazardous. Health and safety is therefore a top consideration for anyone working in this sector.
However, the advantage in designing for the marine environment from the outset is that many risks can be mitigated at the design stage – for example some developers have designed systems to allow rapid installation and recovery of machines to a quayside location for maintenance purposes, thus minimising or even eliminating manned intervention at sea; other developers have developed systems that have the bulk of equipment shore-based with the same aim.
SB: How helpful have tidal device test facilities been so far in working to mitigate these risks?

The Carbon Trust technology acceleration manager Charlie Blair: I think vital in that we couldn't go out and install the full-scale prototypes in the most difficult sites [without these facilities].
The Pentland Firth is a classic difficult site – there's a lot of long-term potential up there, but it's a really nasty environment to work in, so we have to build up towards being able to cope with those risks.
What the European Marine Energy Centre has done has enabled us to prove that we can conduct operations at a full scale.

Keynvor Morlift director Diccon Rogers: Test facilities have been essential in helping device developers to test single devices at both the installation and the O&M stages.
The developers in the lead are those who have understood installation challenges and have created robust, practical and affordable O&M strategies.
Getting devices from the drawing board or laboratory to the 'real world' situation of an Orkney winter, for instance, helps to focus pragmatism.
SB: What technologies can we use to monitor the presence of marine life during operations?
DR: The normal techniques of trained visual observation plus acoustic and similar techniques are reliable, robust and well-tried. As with all categories of risk, it's essential in assessing environmental risk that the monitoring and mitigations are sensible, proportionate, contextualised and reasonable.

Marine Current Turbines (a Siemens business) chairman Kai Koelmel: Rigorous environmental assessments and monitoring of SeaGen's impact on the marine life (primarily the Strangford Lough's seal population) was undertaken, including a year before its installation in 2008, and continuing for three years post-installation.
The use of sonar fixed to SeaGen complemented the team's work and this is still in place.
SB: Component suppliers are of key importance to achieving commercialisation. How can the industry continually secure commitment from component suppliers in terms of investment and commitment to tidal and wave energy?
"Major manufacturers are also supporting marine technology including Siemens, Alstom, ABB, Voith, Andritz and Kawasaki."
MC: The sector is like any other sector in as much as device developers will pay for the components that they require. Initially the route most developers take is to use 'available technology'.
However, given the potential of the sector to be a major part of the energy mix in the future, it clearly makes strategic sense for component suppliers to form close relationships with developers in order to be the 'supplier of choice' and to invest in their product, so that it delivers the cost, quality and performance for the application – hence becoming 'embedded' with the developer, gaining competitive advantage and reducing the likelihood of the developer switching supplier for a small difference in cost.
CB: Independent component suppliers aren't going to engage in the industry unless they see a long term future so one of the key answers here is that governments and utilities need to make commitments. Some utilities are making commitments to the first 5 – 10MW arrays so this is why we are beginning to see a full-on commitment from component suppliers, rather than just slight engagement.
We are also encouraged to see big engineering companies getting involved and buying stakes in companies for the first time so, for example, Marine Current Turbines has been bought by Siemens and any component supplier is likely to be keen to work with Siemens.
SB: How can tidal and wave power operators protect their cables from damage during operations?
DR: High current sites can bring unusual challenges for conventional cable support and trenching, burial and armouring via rock, mattress or splitpipe.
Hub / tieback array cabling may generate efficiencies in installation and protection. Navigational Risk Assessments will help to determine risks from other marine users and the appropriate mitigations.
SB: How quickly and easily can components be replaced if they fail?
MC: This depends very much on the type of device – is it a Massey Ferguson tractor or a Toyota Prius?
Generally machines have been designed to have a lot of monitoring and sensing capability in order to facilitate preventative maintenance and generally developers will want their machines to be as maintainable as possible, but within the constraints of what is practical.
SB: How often do machines need to be inspected both remotely and onsite?
KK: Communication with SeaGen (and future devices) is achieved through fibre optic strands placed in the subsea export cable.
"Independent component suppliers aren't going to engage in the industry unless they see a long term future."
This system allows continuous monitoring of machine performance and parameter adjustment, as well as reporting any faults via any onshore authorised internet connection.
Physical intervention for routine service is minimal (maximum four days a year).
However, as the technology is emerging it is likely that additional visits will be required to maintain continuous operation.
SB: How soon will marine power projects be commercialised?
"More than 1.8GW of marine projects are under development in the UK."
DR: Arguably, certain types of marine power projects already have been; there is a long history of tidal mills which probably culminates (to date) at La Rance. However, with regard to the kind of single devices we're seeing getting in the water at present, we're very hopeful that 2017 will be looked back on a great milestone.
MC: Continued testing and proving is required at present but it is expected that the first multimegawatt projects will be established within the next three to five years with the potential for rapid growth beyond these if these prove to meet expectations.
SB: How does the cost of marine power maintenance compare to the maintenance of other renewables, and what will it take to make this technology more financially worthwhile in the future?
KK: The overall costs of tidal generation will fall as projects get financed and come into operation through economies of scale etc.
We are also seeing O&M companies looking at innovative ways to support the marine sector (for example, bespoke deployment vessels). In the long-term, tidal (and wave) energy must be cost-competitive with other forms of renewables, in particular offshore wind. This issue is understood by the UK Government – hence the five Renewables Obligation Certificates for marine and their support towards further innovation in the sector.
---
Related content
---
As investment in marine energy increases, there are calls for new advanced technology to assess and protect the potential damage to marine wildlife.
Tidal power is certainly making waves in 2012, with the launch of two marine energy parks in the UK.
Already a world leader in offshore wind, the UK is set to continue its reign until 2020. By then, the country will have an installed capacity of 18GW, according to new research.
New offshore wind turbine designs are seeking to address concerns regarding wind power's all-important energy-cost ratio.
---