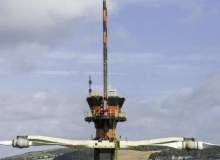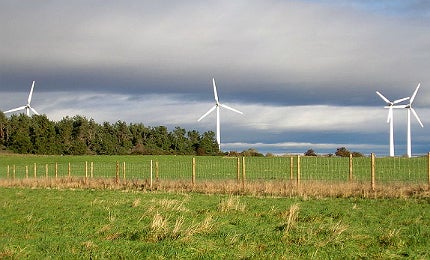 In February, Centrica withdrew its plans to participate in the UK nuclear new-build programme amid uncertainties over the construction schedule and pre-development expenditure on the project approaching the agreed £1bn cap.
While the project is experiencing progress in several key areas, specifically design and planning, Centrica said the anticipated project costs have mounted and the construction timetable has been extended by 'many more years' since its initial investment.

China installed more than a third of all global onshore wind capacity in 2012, according to a report by Bloomberg New Energy Finance.
Last year, the country installed 15.9GW of onshore wind turbines, becoming the world's largest wind market in terms of annual installed capacity, despite an 18% decline from 2011.
Inner Mongolia tops the list of installers in China in 2012, with 1.7GW of new capacity, followed by Shandong with 1.4GW and Hebei, with 1.1GW.

Also this month, the Hongyanhe Nuclear Power Plant (HNPP) commenced operations, marking the first nuclear power plant to come online in China since the 2011 Fukushima disaster in Japan.
The announcement came after Beijing lifted a construction ban on the industry following a series of safety reviews on China's nuclear plants.
HNPP, owned by Liaoning Hongyanhe Nuclear Power, is also the first nuclear power plant and largest energy project to come online in north-east China.

Argentina is planning an incentives package to expand its solar capacity by almost 35-fold, state energy company Energia Argentina SA (Enarsa) said in February.
International solar project developers plan to set up plants in Argentina's western regions, which receive nearly twice the solar radiations of the largest solar market, Germany.
In the last year, developers have applied to construct 11 projects, each with a capacity of around 20MW.

UK energy supplies are on a "roller-coaster" and heading "downhill fast", as power plants close and the demand for imported gas rises, energy watchdog Ofgem has warned.
Ofgem chief executive Alistair Buchanan said consumers and businesses can expect higher electricity bills as oil and coal fired power stations come offline "earlier than expected" to meet environmental targets.
The UK is set to rely increasingly on gas supplies, but costs for the resources are rising and foreign supplies are shrinking.
Russia is expected to cancel supplies from its Shtokman field while demands from China, where gas prices are 60% higher than in the UK, are growing at 20% per year.

Jordan has signed 30 agreements with the private sector to set up renewable power projects in the kingdom, in a bid to boost its struggling economy.
During the next five years, the country intends to generate up to 1,000MW of clean energy from renewable power sources, including wind and solar.
Currently, Jordan imports most of the energy from neighbouring nations, including gas from Egypt and oil from Saudi Arabia.
This has exhausted the kingdom's economy and pushed the government towards bankruptcy.
UK-based MeyGen and Sea Generation Wales have been awarded a share of a £20m fund to help drive growth in the UK's marine energy industry.
The two companies have been chosen for funding under the UK Government's Marine Energy Array Demonstrator scheme (MEAD).
MeyGen is working with Andritz Hydro Hammerfest 1.4MW turbines, while Sea Generation Wales is working with SeaGen-S two megawatt turbines developed by Marine Current Turbines (MCT).

Related content
---
China has started operations at the first nuclear plant since a construction ban on the industry was lifted following Japan's Fukushima disaster.
January saw global investment in smart grid technologies increase by seven percent as Japan published draft safety rules to protect nuclear plants against natural disasters.
---