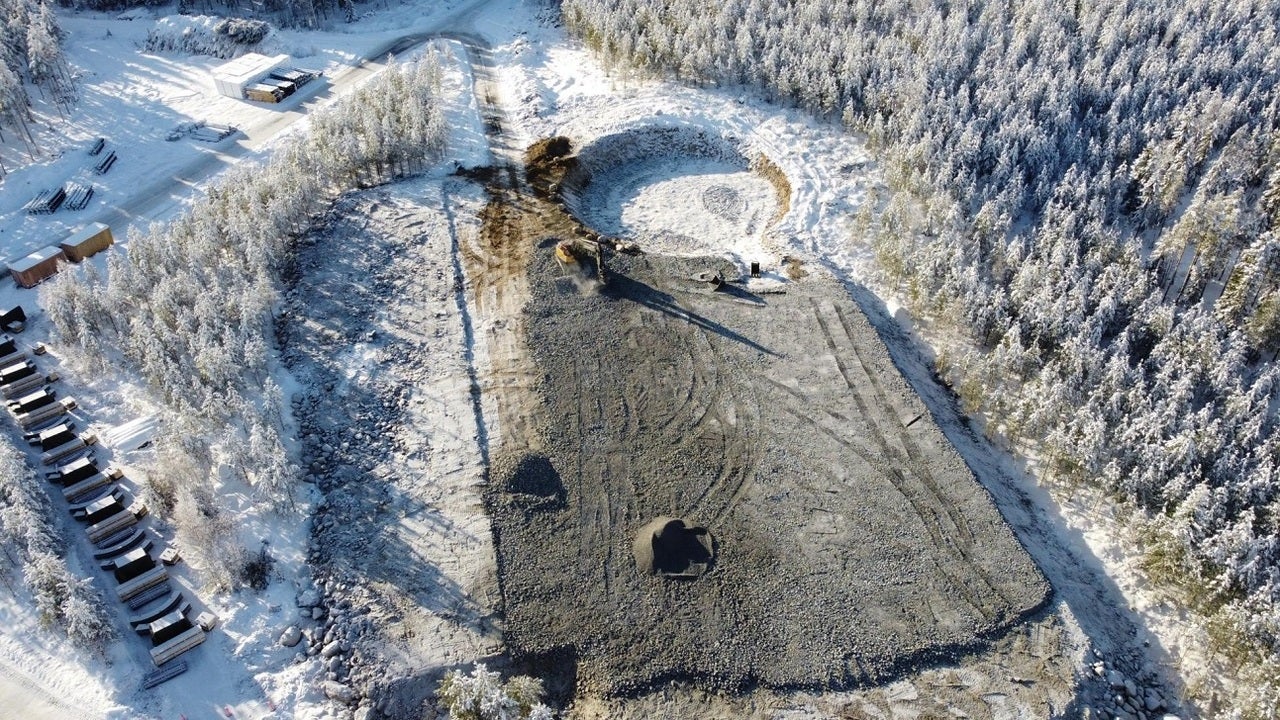 Mutkalampi is a proposed 404MW wind farm to be built in Finland by French renewable energy developer Neoen and Prokon Wind Energy Finland (Prokon Finland), a subsidiary of Germany-based Prokon Group.
Neoen holds an 80% interest in the wind farm, while Prokon Finland owns the remaining 20% stake. Construction is scheduled to begin in 2021. The first phase of the two-stage project is expected to begin operations by the end of 2022, followed by the second phase in the third quarter of 2023.
The renewable energy project is estimated to generate approximately 2% of Finland's annual energy output.
Location and details of Mutkalampi wind farm
The Mutkalampi wind farm will be located in the Central and Northern Ostrobothnia regions of Finland. The turbines will be installed at the border area of three municipalities, namely Kalajoki, Kannus and Kokkola.
The wind farm was originally planned with an installed capacity of 250MW, but this was later increased to 404MW, making it one of the largest in the country.
Danish wind turbine company Vestas will supply 63 of its EnVentus platform V162-6.0 MW turbines and six V150-4.2 MW turbines, which will operate at 4.3MW, bringing the total number of turbines for the project to 69. The project is expected to reduce more than 230,000t of CO₂ emissions a year.
Vestas' EnVentus platform
Launched in 2019, EnVentus is a wind turbine architecture platform that leverages turbine design features from Vestas' 2MW, 4MW and 9MW platforms. EnVentus is capable of providing a high level of robustness and performance. It can also be used to develop an improved combination of turbines to better harness wind energy.
The modular design helps Vestas offer more customised solutions, based on market and project conditions. EnVentus-based variants feature a full-scale converter, a medium-speed drivetrain and a permanent magnet generator. The converter is designed to meet the complex and variable grid requirements in different markets, while the generator offers maximum efficiency.
Mutkalampi wind farm power purchase agreements
The wind farm is supported by five ten-year power purchase agreements (PPAs). In 2019, Google agreed to buy 125MW of power from the wind farm. A consortium of four other companies, including Heineken, Nobian (Nouryon's wholly-owned industrial chemicals business), Philips and Signify, reached four agreements in 2020 to purchase a total of 126MW of output from the wind farm.
The renewable power purchased by the consortium is expected to be equivalent to approximately 330GWh of energy a year, which will be sufficient to power approximately 40,000 homes.
The electricity from the project will be transmitted to the Finnish grid and the consortium partners will benefit from the Guarantees of Origin certificate.
The PPA will allow Heineken to source renewable electricity for 31 of its production facilities across Europe and support Nouryon's goal of reducing CO₂ emissions by 25% by 2025. Philips will use the electricity to power its European operations, while Signify will solidify its achievement of using 100% renewable electricity.
Financing for the Mutkalampi wind project
The total estimated investment in the wind farm is approximately €478m ($567.73m). In April 2021, the project achieved financial closure after Neoen secured a €290m ($344.44m) non-recourse senior debt facility from German institutional asset management firm MEAG, a Munich Re company.
The company also received €38m ($45.13m) in VAT funding from Swedish lender Skandinaviska Enskilda Banken (SEB).
Contractors involved
Neoen selected Vestas to supply the turbines for the project. The Danish firm is also responsible for delivering a full engineering, procurement and construction (EPC) turnkey solution, including civil and electrical works.
Dutch company Voltiq acted as the financial adviser to Neoen, starting from the PPA tendering process with Google and supporting the company throughout the process. It provided services such as financial modelling, assistance in preparing internal committees, marketing materials elaboration, term sheet elaboration and negotiations with lenders during financial closure.
British consultancy Natural Power provided a technical due diligence report and an independent energy yield assessment for the financing of the project.
UK-based multinational professional services provider PricewaterhouseCoopers (PwC) acted as the tax and model reviewer for both Neoen and MEAG for the project's financing.
Global law firm Norton Rose Fulbright advised MEAG and SEB on the financing of the renewable energy project.