CHK Power Quality is an Australian engineering company, comprising of passionate and talented engineers who bring together many years of expertise and engineering excellence in power quality for low-voltage (LV) and medium-voltage (MV) networks. Our core focus is on providing engineering solutions, products and services for improving Power Quality.
We enable customers to improve their power networks using innovative, state-of-the-art technology.
CHK's philosophy is to work closely with our customers to provide them with solutions that meet and exceed their requirements. We also provide scalable platforms so that future requirements can be accommodated.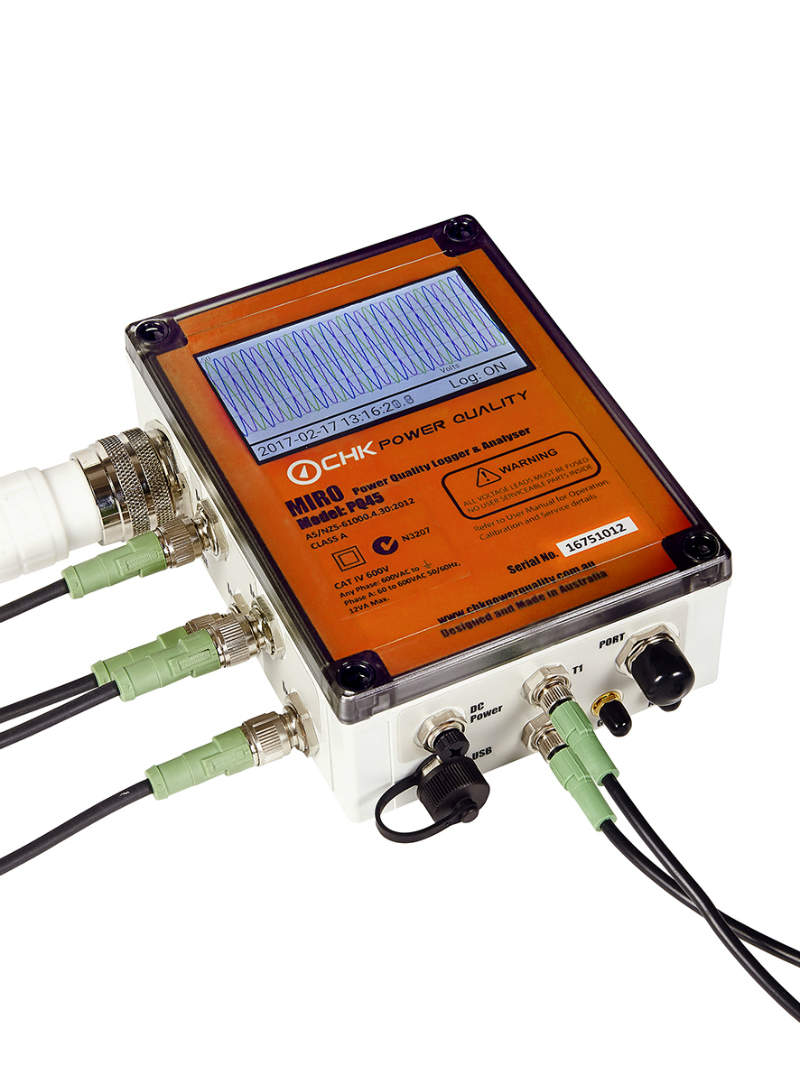 The all-weather MIRO power quality logger and analyser is ideal for comprehensive and reliable power quality monitoring and compliance reporting.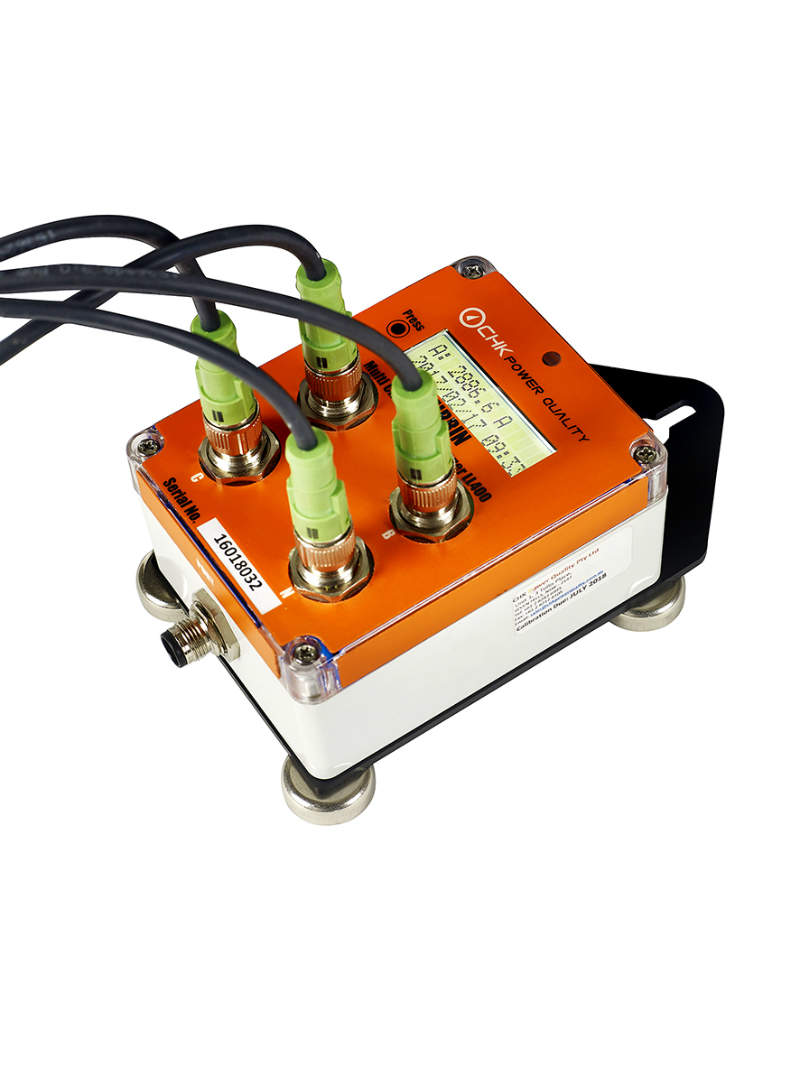 The MIRRIN Multi-Channel Load Logger is battery-operated and ideal for logging AC RMS currents.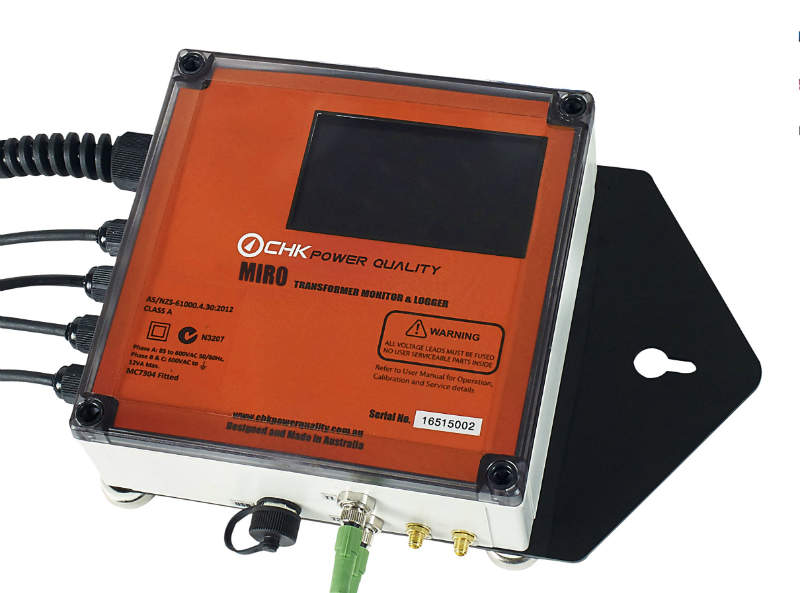 The all-weather MIRO-F Transformer Monitor and Logger is ideal for long-term monitoring of LV circuits, including pole and ground mounted transformers.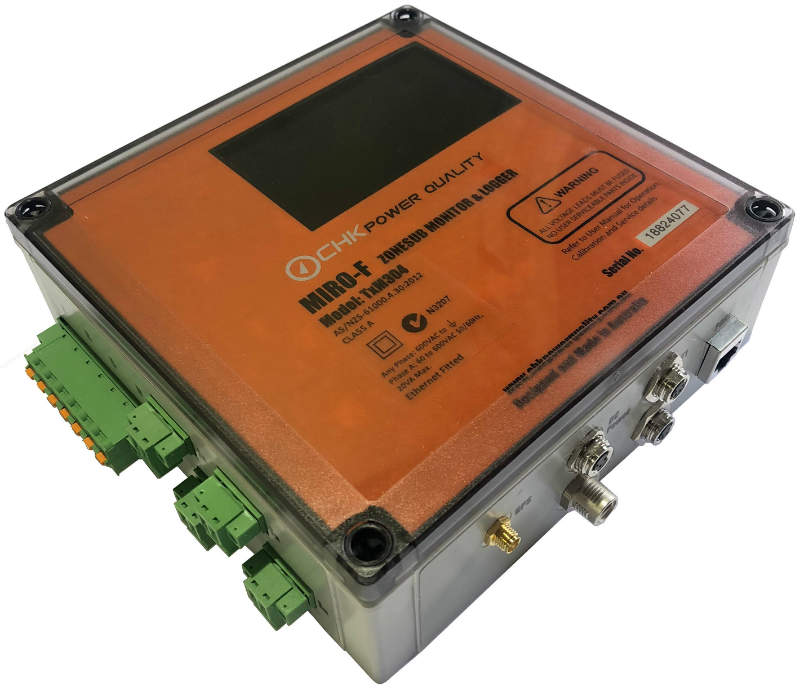 The Miro-F Zone Monitor and Logger is designed for use in zone substations and has advanced features that provide valuable insights into supply quality.
We design and manufacture a variety of fixed and portable power quality analysers, distribution transformers monitors, and load loggers. We also provide power consulting services i.e. data collection, analysis, reporting, and recommendations.
Portable power quality loggers and analysers
The MIRO Class A portable power quality recorders are precision instruments that offer comprehensive and reliable compliance monitoring of LV circuits.
These instruments are ideal for power monitoring applications, including supply compliance checks and voltage investigations, power flow studies, energy audits, as well as solar and railway systems. Main features include:
IEC61000-4-30, Class A-certified
Isolated, independent neutrals
3 or 4 voltage channel models available
Highest safety rating – CAT IV 600V (Model Miro PQ45)
WiFi, remote cellular communications, and GPS are integrated within the enclosure
Weatherproof (IP66 rated), ideal for outdoor use
Powered from phase A – no need for external power supply.
AC and DC measurements
Compact design allows for use in constrained spaces
iOS and Android compatible mobile application
Two temperature ports (1 x ambient, 1 x surface)
Gapless logging i.e. no need to stop logging when downloading data files
Intuitive and easy-to-use Citrus software
Scalable features and capabilities options available
Multiple communications methods are available, including WIFI, TCP/IP, FTP, Automated Data Retrieval Service (CiDR) and DNP3
Various data formats available (Miro, CSV and PQDIF)
The MIRO requires minimal or no configuration set up due to its optimised default configuration features and automatic current sensor detection.
Transformer monitors and loggers
The Miro F Transformer Monitor and Logger (TxM 30x Series) is designed for semi-permanent and permanent installation on pole top and ground mounted transformers, and measures power quality parameters and temperatures.
Advanced fixed versions (Class A and Class S) for zone substations are also available. Features available are similar to that of the Miro and can be provided with basic or advanced features, depending on the application.
The Miro is easily installed using the magnetic feet and/or the bracket and straps provided. Largescale monitoring solutions can be implemented, providing network engineers information for planning, operations, maintenance, network modelling, and asset management.
Multi-channel battery-operated load loggers
The Mirrin Load Logger (LL400) measures currents on up to four channels and is ideal for measuring loads on transformers, circuits and switchboards to identify load trends, load unbalance. and consumption patterns. It is also used to detect slow-changing occurrences, including long-duration interruptions and outages. Optional temperature ports and sensors are available.
The Mirrin load logger features an LCD display, which displays loads and also the maximum load measured on each channel with a date and time stamp, making it an ideal maximum demand indicator. It has a rechargeable battery, with a power savings mode to extend battery life.
Data download and logger configuration is carried out via a USB cable or WIFI, using a smart app (Android or iOS).
The Mirrin load logger is suitable for all weather use (IP66) and has an 8GB SD card, sufficient for long-term logging. It accommodates both Rogowski coils and iron core current sensors.
Citrus analysis software
All CHK Power Quality products are supported by the Citrus software platform. Citrus is an intuitive and easy-to-use software that is used to configure, download, view, analyse data, and prepare reports. It offers features that make power quality analysis and reporting very time-efficient. Various analysis graphs and compliance reports, including EN50160, are available.
The software features pre-defined configurations for easy set-up, while users can create and save a variety of configuration files for later retrieval to suit the application at hand.
Power quality consulting and training
It is becoming increasingly important for organisations to monitor their loads to identify symptoms of poor conditions, including low power factor, unstable mains frequencies, large variations in mains voltages, as well as unbalanced voltage and currents.
Our professional engineers have many years of industrial experience providing cost-effective power quality solutions to help clients identify problem areas and get the most from their power. We collect data and the carry out data analysis, identification of power quality issues, report preparation, and recommendations.