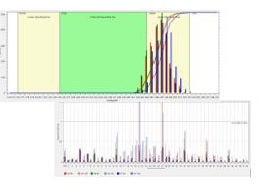 CHK PQ provides comprehensive power quality consulting services, including data collection, investigations, recommendations and reports preparation.
Organisations today are becoming aware of the benefits of monitoring and improving supply power quality. Our aim is to identify areas for improving power quality for the efficient utilisation of electrical energy and to provide practical cost-effective solutions to ensure you get more work from your power.
Benefits of good power quality
Avoid penalty charges due to poor power factor
Lower electricity bills
Extending the life of electrical equipment
Lower ongoing plant maintenance costs
Mitigate unanticipated future capital costs
Why choose us?
Our engineers have many years of experience and in-depth knowledge of electric utilities and industry. This, together with our expertise in designing and developing power quality products, puts us in the unique position of being able to better appreciate and understand customers issues/concerns and how to address and resolve these issues and concerns.
Applications
Load and energy surveys
Steady-state voltage investigations
Nuisance tripping of equipment
Monitoring a motor to determine the cause of overheating
Monitoring capacitor banks and neutral current
Load unbalance in three-phase systems
Inadvertent malfunction of production equipment
Monitoring performance of Variable Speed Drives
Rental services
You can hire Power Quality products from us at competitive prices, which include Load Loggers, Power Quality Loggers and Analysers, and Transformer Monitors.
Our engineers can also provide:
Product training
Installation assistance
Data analysis
Technical support