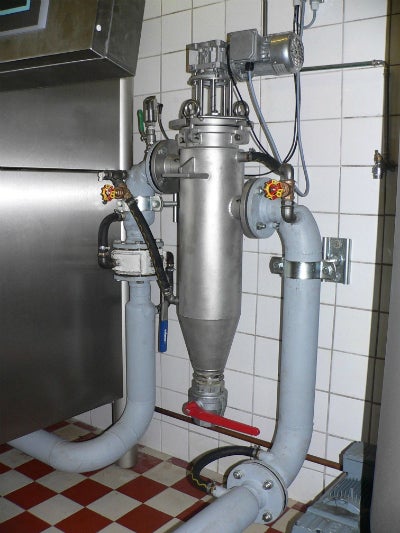 The significant market position of the Contec is based on the well-established technologies and successfully new product developments. In the field of new development, a successful example of application in the production of chocolate can be documented.
The filtration challenge
The chocolate manufacturer Ludwig Weinrich, Germany, wanted to replace the previously used sieve filters (last step before molding) with a self-cleaning filter system as a police filter before filling the chocolate.
Medium: Chocolate
Viscosity: 1.5 PaS – 7.5 PaS
Throughput: Approximately 1.5t/h
Pressure max: 6 bar, maximum temperature 40°C
Fineness: 1.5mm to 2 mm in order to prevent separation of the chocolate
The solution
After a successful trial with a wedge wire filter type AS110K standard of Contec the system was modified for special use, with changes including:
The filter element with the scraper basket can be removed completely to the top without tools
The filter is easy to open with a hinged lid
By means of a heating jacket, the filter can be integrated into the existing tracing
An integrated magnetic separator after the filter system provides ultimate security
The discharge is carried out in 3in in order to ensure an easy emptying of the filter.
Weinrich has installed a differential pressure monitoring line and found that the pressure loss is only 0.1bar to 0.2bar.
To find out more, please contact Contec
It is not the elements themselves but the side-channel blower that determines the highest permissible...