AP+M
Aeroderivative and Heavy Industrial Gas Turbine Engine Parts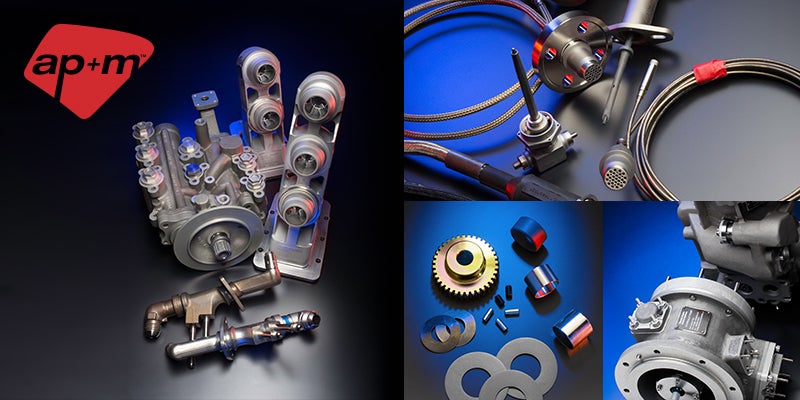 AP+M operates as one of the largest global independent distributors of aeroderivative and heavy industrial gas turbine engine (IGT) parts, stocking more than 10,000 different part numbers.
Internal and external gas turbine engine parts
The company provides internal and external gas turbine engine parts and package parts to worldwide markets, including:
Naval propulsion
Electrical utility
Power generation
Oil and gas exploration and transmission
AP+M also supplies parts to a variety of gas turbine repair facilities, repair services and technical support.
With its international network, the company is able to procure the right parts for customer projects. Parts can be provided when and where required.
High-quality aeroderivative parts
AP+M is committed to providing high-quality parts and adheres to the highest standards of quality and service. The company is ISO 9001:2008 certified and its reliablity and service and recognised by repeat customers.
AP+M understands the pressures faced by engine owners and operators to reduce operating costs. Therefore, the company is committed to providing all its parts at the most competitive prices.
Aeroderivative component solutions for industrial gas turbine engines
With an extensive network of aeroderivative components for industrial gas turbine engines, including those manufactured by GE, Pratt & Whitney and other original equipment manufacturers (OEMs), AP+M can meet specific customer needs on time, without compromising.
The company supplies parts for the following aeroderivative engines:
GE LM Series
Pratt & Whitney GG4 / FT4 and GG8 / FT8
As part of AP+M's package, customers receive a comprehensive range of services, including:
Technical consulting
Fuel system upgrades, Parker OEM fuel nozzles and fuel nozzle rotable exchanges
Parker lube oil scavenge pumps sale, upgrade and rotable exchange
Asset management (comprehensive spare parts management)
Rotable exchange accessories, components and modules
Component repairs, modifications and control upgrades / testing
Start-up consultation
The company's aeroderivative gas turbine components are competitively priced, have relevant documentation as required and are warranted.
Parts can be delivered immediately and are shipped 24 hours a day, 7 days a week, 365 days a year.
Industrial gas turbine components
AP+M meets customer requirements for heavy industrial gas turbine parts by combining an extensive, in-stock heavy IGT inventory with fast access to reliable sourcing partners.
As part of its inventory, the company stocks industrial gas turbine components for gas turbine engines manufactured by GE, Westinghouse and other OEMs.
AP+M supplies parts for the following IGT engines:
GE Frame 5
GE Frame 7B/E/EA
GE Frame 7FA/+/+e
The company provides a comprehensive range of services, including:
Technical consulting
Fuel system upgrades and Parker OEM fuel nozzles
Asset management (comprehensive spare parts management)
Rotable exchange accessories, components and modules
Component repairs and modifications
Aeroderivative engines for military and commercial operations
A range of solutions for aeroderivative engines for military and commercial purposes is also available. AP+M provides parts for:
GE LM2500, LM2500+ and LM6000
Pratt & Whitney GG4 / FT4 (military and industrial) and GG8 / FT8