MWM is one of the world's leading brands of highly efficient and environmentally friendly systems for decentralised, combined energy generation. This is enabled by eco-friendly cogeneration plants. MWM products are engineered with the help of long experience in the development and optimisation of gas engines using natural gas, biogas and special gases. By caring about the added value chain, innovative ideas and engineering expertise, MWM products serve customers with system solutions for individual requirements.
MWM products focus on efficiency, and include matched components considering individual needs, comprehensive services and long-term productivity. Furthermore, the brand MWM stands for fuel-saving technology and the responsible use of natural resources.
Gas solutions
The brand MWM produces gas engines and power generators for several gas types, which are used in various applications. The three main categories of gas types include natural gas and similar gases, biogas and gas containing hydrogen.
Moreover, MWM provides worldwide customer service for the installation, servicing and maintenance of systems. This is available around the clock.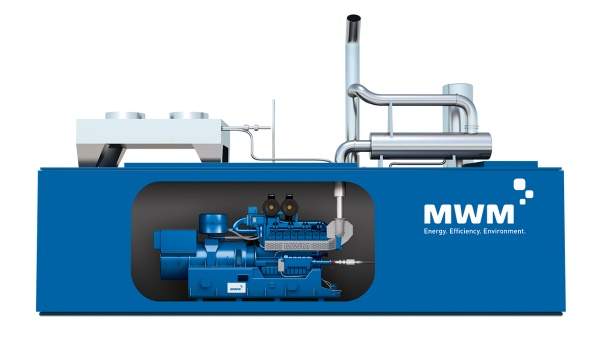 The MWM container contains a gas genset and is tailored to meet specific customer requirements.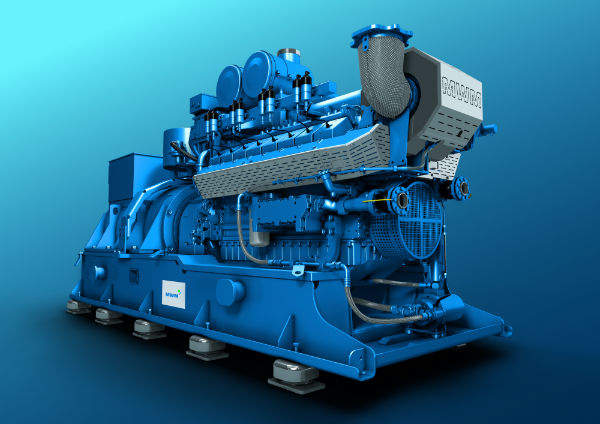 The genset TCG 2016 V16.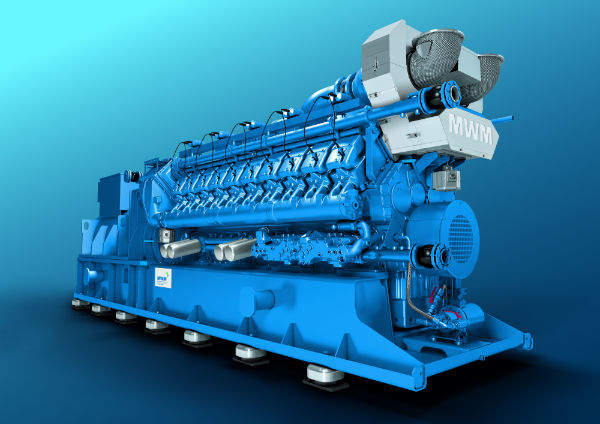 The genset TCG 2020 V20.
The genset TCG 2032 V16.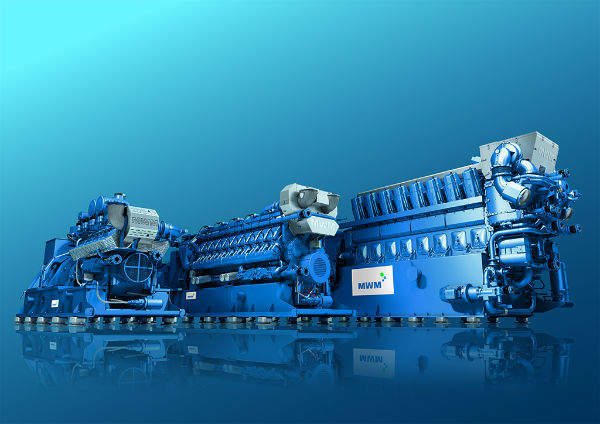 The MWM product range includes gas engine gensets, with 4,894 installed worldwide.
Gas engine gensets
MWM products go from gas engines to power plants with output ranges from 400kWe to 100MWe. These engines can be operated with various types of gas, such as natural gas, shale gas, mine gas, landfill gas, biogas, sewage gas and syngas, and are designed for maximum electrical and thermal efficiency, low operating and service costs and high reliability, as well as availability. More than 4,894 MWM gas gensets have already been installed worldwide.
The product range includes the following series (50Hz):
TCG 2016: electrical output 400kW / genset – 800kW / genset
TCG 2020: electrical output 1,000kW / genset – 2,000kW / genset
TCG 2032: electrical output 2,830kW / genset – 4,300kW / genset
Our gas gensets are also available in 60Hz.
MWM container cogeneration plant
The MWM container is a highly efficient and economic system, which is tailored precisely to your needs.
The container represents an economic overall package consisting of a gas genset, a standard container and the processing. All components are tuned to each other in the best way possible For example, exhaust turbochargers and controlled gas systems, designed especially for this application, are used. The efficiency is substantially improved by optimised chamber spark plugs and special pistons.
For biogas applications, the cooling water and exhaust gas heat exchanger are integrated in the heating circuit. The MWM container is compliant with the formaldehyde limits pursuant to German Renewable Energies Act (EEG), through active carbon desulphurisation and catalysts.
Depending on the application, the engines can be adjusted for various gas types such as natural gas, biogas, landfill gas, sewage gas, mine gas, and other special gases. The main focus is on reliability and advanced efficiency, which are achieved through measures such as the optimised intake duct and combustion chamber, contributing to a 15% reduction in annual fuel costs. Furthermore, improved engine parts enable lubricant savings of up to 50% compared to similar gensets.
Moreover, the container is heat and noise insulated, and the slim, smooth wall design enables maximum utilisation of the interior space. The comprehensive offer of the MWM containers comprises a time-saving maintenance concept, long maintenance intervals, and a global service and logistics network. The TEM system even allows direct online access to current engine parameters during operation. Furthermore, all relevant international certifications have been obtained, such as CE, GOST (Russia), and CSA (Canada).
CHP amortization calculator
For those who are interested in investing in an energy efficient and eco-friendly MWM solution, the CHP Amortization Calculator by MWM offers the possibility to assess the profitability and efficiency of gas engines and combined heat and power plants (CHPs). By entering individual values in the online tool, users gain an initial assessment of the economic advantages of their gas engines and cogeneration power plants to come.
New challenges
Using energy efficiently is a goal across worldwide industries – today more than ever before. Rising energy prices, an increasingly competitive market and environmental regulations of harmful pollutant emissions have all incited commercial and industrial energy producers and users to search out the most efficient and cleanest ways to produce and use energy.
We consider the ongoing development and optimisation of all engine series as an important contribution to increased efficiency and conservation of resources. In parallel to the optimisation of the engine efficiencies, one of the permanent challenges for MWM products is to fulfill future emissions requirements for its references all over the world.