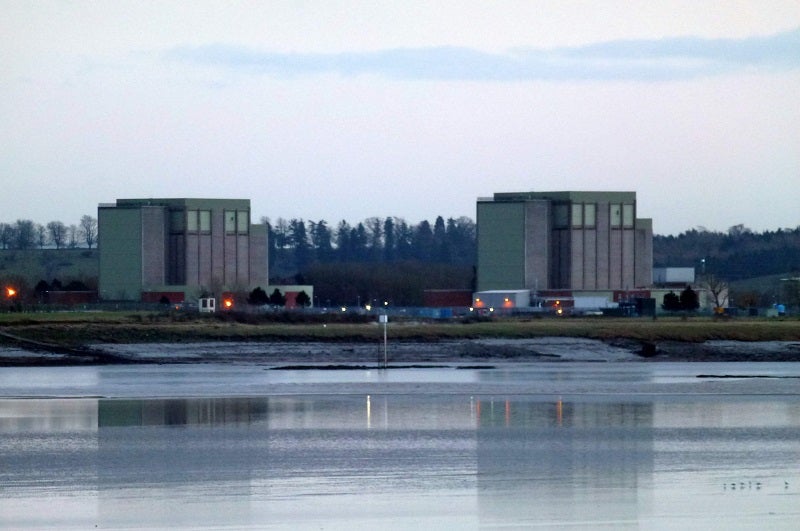 Nuclear waste removal works at the UK's Berkeley power station began three decades after site decommissioning.
Located on the banks of the River Severn in Gloucestershire, Berkeley is a disused Magnox power station that was the world's first commercial nuclear power station.
Operations at the power plant stopped in 1989. Many of the laboratories at the power station had already been dismantled.
---
US-based Argan's wholly owned subsidiary Gemma Power Systems secured an engineering, procurement and construction (EPC) services contract with Harrison Power for a 1.085GW power project in Ohio, US.
According to the contract, Gemma will be responsible for the construction of the Harrison Energy Center, a natural gas-fired power plant in Harrison County.
Harrison Power's parent company EmberClear is developing the facility with construction works scheduled to begin this year.
---
British multinational engineering company Rolls-Royce acquired a majority stake in German electricity storage solutions provider Qinous.
The British company purchased a 19.9% stake in the German start-up in 2018. The latest deal increased the company's stake to 73.1%.
Rolls-Royce acquired the stake from the current financial investors, including investment holdings company IBB Beteiligungsgesellschaft (Berlin).
---
The European Commission presented its Sustainable Europe Investment Plan, which will mobilise €1tn from the public and private sectors for sustainable investments to support its Green Deal over the next ten years.
The European Green Deal, presented by the EU Commission in December, is part of the EU's commitment to becoming the first-climate neutral bloc in the world by 2050.
European Commission executive vice-president for an Economy that Works for People Valdis Dombrovskis said: "For Europe to transition to a climate-neutral economy, we need both political commitment and massive investments."
---
Indian state-owned power company NTPC was appointed as a project management consultant (PMC) for approximately 300MW of solar power projects in Togo.
The company received a letter of engagement from the Embassy of Togo in New Delhi, India.
The appointment comes as Togo, a member of the International Solar Alliance (ISA), aims to increase its solar power generation capacity to achieve universal electricity access by 2030.
---
The New York Government in the US is set to invest an additional $2bn in utility energy efficiency and electrification initiatives to combat climate change.
As part of the initiative, the New York State Public Service Commission approved energy efficiency and electric heat pump targets to significantly reduce energy consumption in the state.
New York Governor Andrew Cuomo said: "Climate change is a real and growing threat to New York's environment and economy and the health of our people, and we are already experiencing the negative impacts in the form of increased weather-related emergencies.
---
Vestas plans to produce zero-waste wind turbines by 2040 to include addressing value-chain waste in its sustainability activities.
The Danish company said it is the first turbine manufacturer to commit to zero-waste wind turbines and aims to do so by 'developing and implementing a new waste-management strategy that will introduce a circular economy approach in the different phases of the value chain – design, production, service and end of life.' It will implement the strategy over the next two years.
Vestas reported that an estimated 11.2bn tonnes of industrial waste are collected annually, which threatens the environment and global health.
---
Global private asset management company Capital Dynamics and solar and storage developer 8minute Solar Energy acquired 300MWac/387MWdc Eagle Shadow Mountain solar project in the US.
Eagle Shadow Mountain is located near Clark County in Nevada and is scheduled to be completed by the end of next year.
The solar project is the first of two clean energy projects awarded to 8minute to develop and deploy.
---
The first steam unit at Asaluyeh combined-cycle power plant in Iran is scheduled to begin commercial operations by March.
Mapna, an Iran-based engineering and energy company, is developing the unit and completed 90% of the works at the plant.
Located 25km off South Pars Special Economic Zone (SEZ), near the Southern Iranian province of Bushehr, the Asaluyeh combined-cycle power plant is equipped with two gas units. Each unit has a generation capacity of 166MW.
---
French multinational company Thales signed a collaboration agreement with GE Steam Power to offer a wide range of cybersecurity solutions for the power generation sector.
Recently, Thales released its Cyberthreat Handbook with information on how major hacker groups across the world are targeting power generation industry, which according to Thales, is most vulnerable to cyber threats.
The two companies agreed to provide a suite of cybersecurity solutions to power plant operators to protect them from hackers.