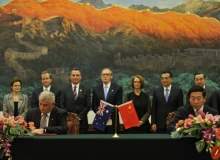 In April, UK energy regulator Ofgem said it will impose a fine of £10.5m on utility giant SSE for prolonged and extensive mis-selling of gas and electricity over a two year period.
The fine is the largest ever imposed on an energy supplier by the watchdog.
Ofgem said in a press statement that SSE breached its obligations relating to telephone, in-store and doorstep sales activities between 2009 and 2011.
"In particular, SSE consistently failed, over a prolonged period of time, to conduct its sales activities in a way that would provide clear and accurate information on prices and potential savings to enable customers to make an informed decision about whether to switch suppliers," the watchdog added.

Also this month, BP said it is planning to sell 16 US wind farms and a portfolio of several other existing projects in the country in a bid to re-focus on oil and gas operations.
The move follows a series of asset sales worth about $38bn, to help finance the compensation costs related to the 2010 Gulf of Mexico oil spill.
Located in nine US states, the wind farms have a combined generating capacity of about 2,600MW.
The company will also sell projects in various stages of development, including 2,000MW of wind poised to start construction, BP spokesman Mark Salt told Bloomberg in an emailed statement.

Alstom has secured a contract worth €265m to refurbish four 900MW steam turbine generator units for the Darlington power plant in Ontario, Canada.
Under the contract, Alstom will also revamp the associated auxiliary equipment of the nuclear power plant, which is owned by Ontario Power Generation (OPG).
The project is expected to commence in 2016 and be completed in late 2024.

Meanwhile in the UK, the first phase of the world's largest offshore wind farm, the London Array, has been completed.
Jointly owned by E.ON, Dong Energy and Masdar, the £3bn project is located 20km from the Kent and Essex coasts in the outer Thames Estuary.
Phase one covers an area of 90km² and includes 175 Siemens SWT-3.6MW turbines with a combined capacity of 630MW.
Project director Richard Rigg said the commissioning marks the conclusion of more than two years of offshore construction work.

There was more good news for the wind industry in April, as Hydro Tasmania signed a cooperation deal with Chinese energy firm Shenhua Group to jointly invest up to $1.6bn to build wind farms in Australia.
Under the agreement, both companies will collaborate to develop, build and operate 700MW of wind farms in Australia by 2020.
Commenting on the development, Hydro Tasmania chairman Dr David Crean said the new agreement builds upon the existing relationship between the two groups.
"This follows on from the Roaring 40s joint venture involving Shenhua subsidiary Guohua and Hydro Tasmania from 2007 to 2009 where several wind farms were jointly constructed and managed in China," said Dr Crean.

Lockheed Martin has signed a memorandum of agreement with Reignwood Group to design and build a 10MW Ocean Thermal Energy Conversion (OTEC) power plant off the coast of southern China.
The offshore plant, set to be the largest OTEC plant ever built, will generate power using "the natural temperature" difference found in the ocean in tropical regions, Lockheed said.
Lockheed Martin Mission Systems and Training vice president of New Ventures Dan Heller said there are enormous benefits of generating power with OTEC technology.
"Constructing a sea-based, multimegawatt pilot OTEC power plant for Reignwood Group is the final step in making it an economic option to meet growing needs for clean, reliable energy," Heller added.

EDF Energy is reducing the workforce at its proposed £14bn nuclear power plant at Hinkley Point C in Somerset, UK, in a bid to control costs.
The company said it has taken steps to refocus its activities at the plant, which currently employs about 800 people.
EDF Energy said the latest move reflects its priorities ahead of securing the financing necessary for the project.
Work is yet to start at the plant and EDF Energy is currently in negotiations with the UK Government to fix an energy price for the electricity generated.

Energy firms MidAmerican Solar and SunPower have started construction on the 579MW Antelope Valley Solar project in California, US.
The development is made up of two photovoltaic (PV) plants, which will be located in Kern and Los Angeles counties, and will generate enough energy to power 400,000 homes in the state.
Together, the projects will make up the world's largest solar power development under construction.
MidAmerican Solar has agreed to sell the electricity generated by both facilities to Southern California Edison under two long-term contracts.

Related content
---
As EDF Energy was given the go-ahead to construct a £14bn nuclear power plant at Hinkley Point C in the UK, the Scottish Government approved the development of the European Offshore Wind Deployment Centre (EOWDC) in Aberdeen Bay, angering Donald Trump.
February saw China's first nuclear plant come online since the Fukushima disaster, while MeyGen and SeaGen tidal projects received £20m in UK Government funding.
---