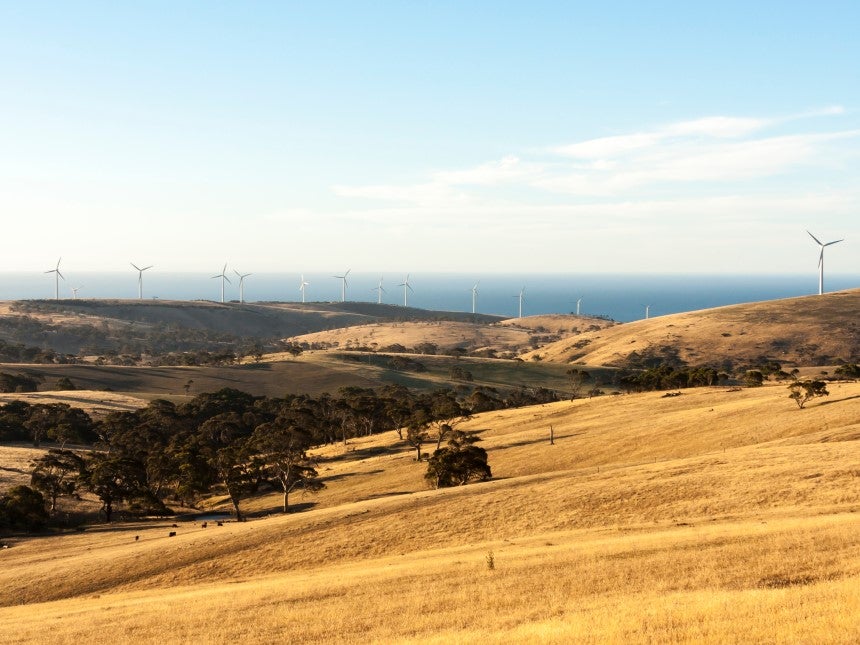 Developers of the Asian Renewable Energy Hub (AREH) need to rethink their proposal after being rejected by the Australian government.
A 6,500 square kilometres renewable energy project could be too disruptive for the environment
A consortium comprised of CWP Global, Vestas and InterContinental Energy has hit a roadblock in their plans to develop the world's largest renewable energy project. Western Australia granted environmental approval for the first 15GW stage of the project in 2020, but in June 2021, expansion plans were put on hold after Australia's Minister of the Environment rejected a proposal to construct and operate large scale wind and solar renewable energy in East Pilbara.
The decision will have come as a shock to its developers, who were granted Major Project Status by Western Australia Government in 2018. Going forward, efforts must be focused on reducing the project's environmental impact.
Disruptions to listed migratory species and Ramsar wetlands were the primary reasons for the proposal's rejection, announcing that the AREH would have 'clearly unacceptable impacts' on matters protected by the Environment Protection and Biodiversity Conservation Act 1999 (EBPC).
The AREH would be one of the largest contributors to global energy transition
The AREH project, once fully operational, could offset 20 million tons (Mt) of CO₂ emissions. To achieve Australia's 2030 target of 26% to 28% below 2005 levels, emissions reductions of 56 to 123Mt CO₂-e between 2021 and 2030 are required.
The total capacity of the AREH project will be 26GW, the majority of which was expected to generate green hydrogen, a fuel which can be used to sustainably power transportation and produce fertilizers and pharmaceuticals.
Green hydrogen is usually produced close to where it is consumed and there is limited dedicated transport infrastructure. The AREH would be one of the first projects to focus on exporting green hydrogen in large quantities, with first exports planned for 2027/28.
Exports from Australia could provide green alternative fuel options for industries across Asia and play an essential role in decarbonising the regional economy.
Support for green hydrogen is growing worldwide
Economies are starting to recognise the potential for green hydrogen and the significance it could play in achieving net-zero carbon.
The UK, a global leader in the renewable energy transition, recently announced plans to invest up to £500m ($632m) in hydrogen initiatives, aiming for 5GW of low-carbon hydrogen production by 2030.
According to the Energy Transitions Commission (ETC), green hydrogen usage is expected to grow to 500-800Mt by 2050 and require $15tn of investment worldwide in order to achieve global zero-carbon targets.  This may result in regulations being more relaxed in the near future, which could make it easier for the approval of projects such as the AREH.