International Energy Resources (IER) is a specialist in the acquisition and re-application of new and used gas turbines for GE, Thomassen, Hitachi, Alstom, AEG Kanis, BHEL and Nuovo Pignone (Frame 3, 5, 6B and 9E) GE Stewart & Stevenson (LM2500 and LM6000), Solar (Saturn, Centaur and Taurus), Rolls Royce (Avon 1533 and 1535) as well as (Siemens / EGT / Alstom / Ruston) TA1750, TB4000, TB5000, TB5400, and  SGT100, SGT200, SGT300 and SGT400.
Our services include inspections, procurement, overhauling, refurbishment and evaluation of up-rated alternatives. International Energy Resources has a large inventory database of surplus new and used gas turbines available for small, medium and large industrial/utility gas turbine-generator re-applications from around the world ready for purchase and re-installation.
Gas turbine spare parts supply and inventory
We have an in-house inventory of OEM capital spare parts for GE Frame size gas turbines models 3, 5, 6B and 9E and Siemen's TA1750, TB4000, TB5000, TB5400, SGT100, SGT200, SGT300 and SGT400. We supply original OEM refurbished, used, surplus new and refurbished alternate sourced parts.
IER supplies large assemblies such as rotors, skids and auxiliaries and offers complete gas turbine parts inspection and vendor verification services. In addition to this we also offer Speedtronic control systems and cards, as new or in exchange for Mark II and Mark IV control systems and cards.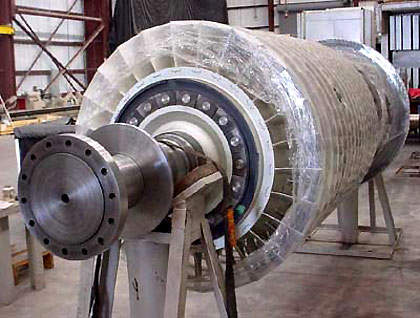 Refurbished Frame 5 gas turbine rotor.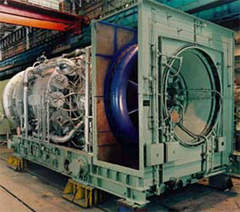 Frame 9171E gas turbine power package.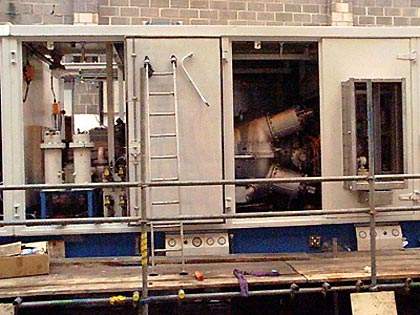 Ruston TB5000 mobile GT refurbishment.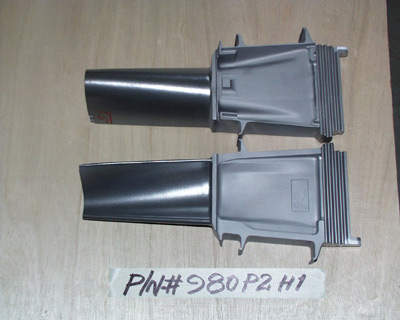 OEM 9E first stage buckets.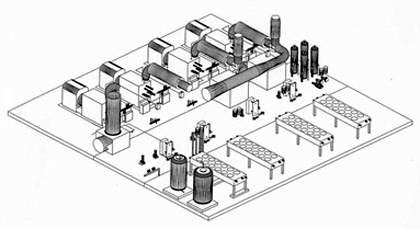 Power Solution Packaging.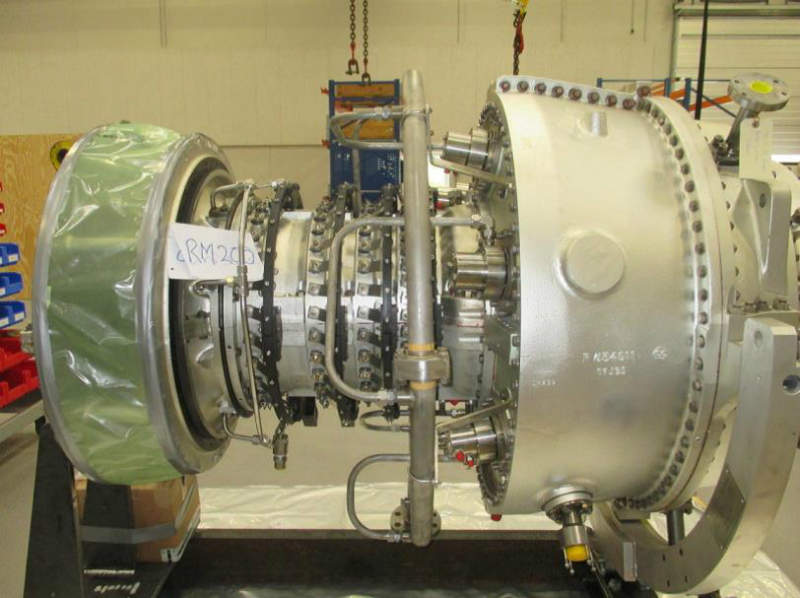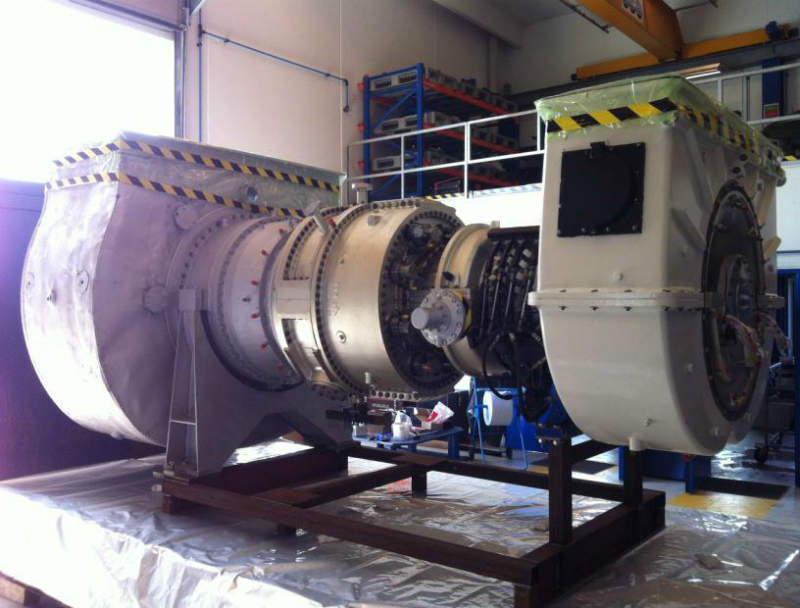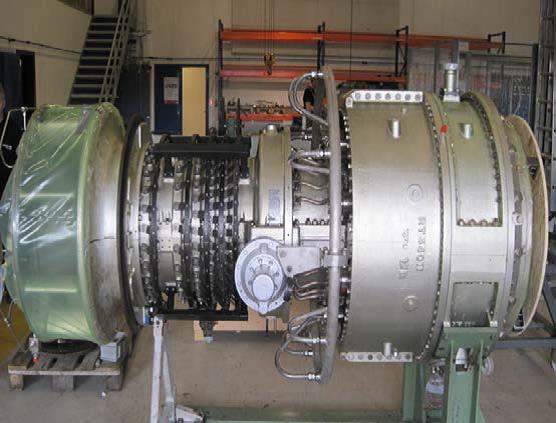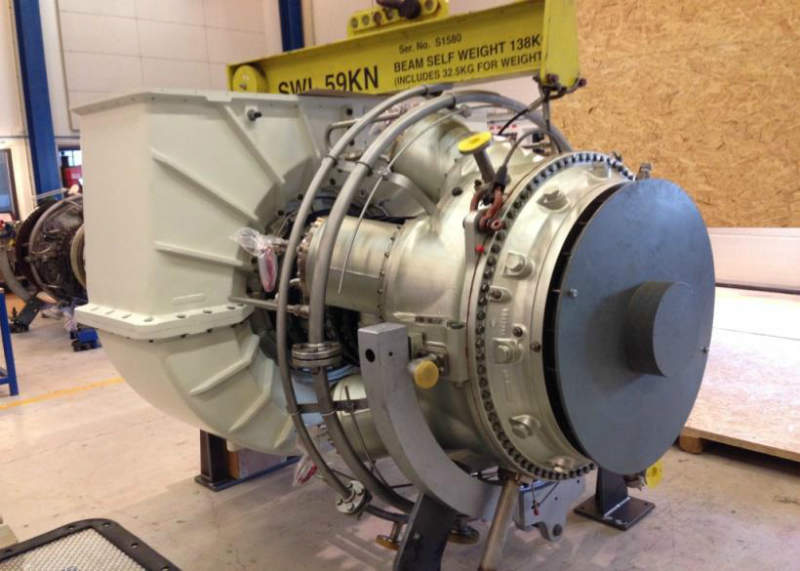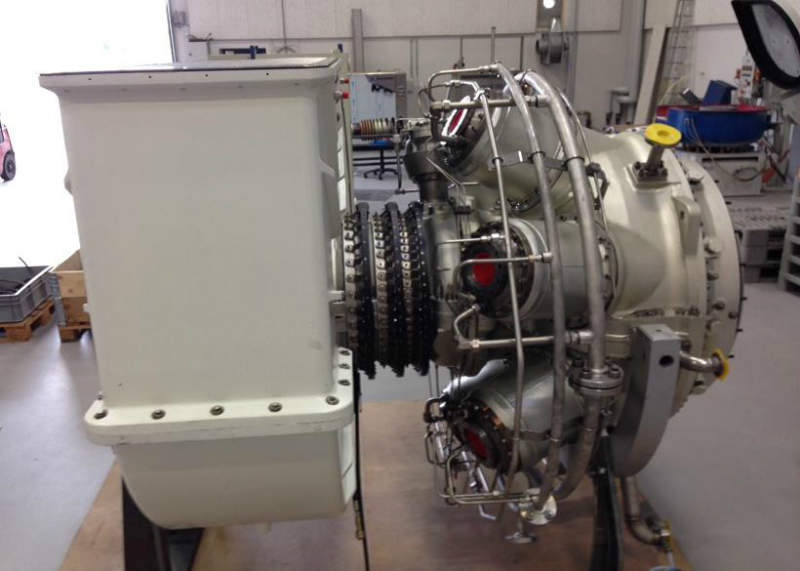 We maintain a comprehensive computerized Gas Turbine Spare Parts database for a large number of capital parts from well over 1,000 sources, which includes manufacturer /model number, part number, description, drawing number, quantities, condition, and material designations.
Hot gas path and combustion components
Hot gas path and combustion components include: complete turbine rotors; 1st, 2nd and 3rd stage buckets; 1st, 2nd and 3rd stage blades; 1st, 2nd and 3rd stage nozzles; combustion liners; transition pieces; crossfire tubes and shroud blocks for the following gas turbines:
GE Models 3001, 3002J, 5211LA to RNT, 5341N to P, 5361N to P, 5371PA, 5002B, 5002C, 6541B, 6561B, 6581B, 9161E and 9171E.
Siemens: SGT100,SGT200, SGT300 and SGT400
Ruston Models: TA1500, TA1750, TB4000 and TB5000
Solar Models: T3000, T4000, T4500 and T4700
Speedtronic Control Panels and Cards: MK II and MK IV
Power generation packaging
Our power generation packaging solutions and specialized partners can tailor each power system to a particular application for 50Hz or 60Hz cycle operations. Whether your power generation needs are small or large, standby or prime power, base load or peak, natural gas or distillate, single or dual fuelled we are committed to supplying you with quality power generation solutions.
Our power generation packaging abilities range from complete equipment for mobile power stations, too large fixed static power plants for a wide range of system solutions for power generation.
Mobile power stations from diesel or gas engines and turbines for fixed power plants (one or several generator sets) special packaging and custom designs.
Find out more about International Energy Resources FZCO by visiting our website.
Complete gas turbines
Our company is committed to delivering solutions that meet our customer's demands. With this in mind, we are convinced that our company will offer you the kind of prompt service, useful information on some of the current gas turbines and spare parts immediately available.
If you are a buyer, browse through our inventories and/or use our questionnaires on our website for a more detailed response or for requesting a quotation if you do not find what you need.
Owners of Gas Turbines and or their Spare Parts can also provide information on their equipment and parts for loading and free advertisement on our website, just contact us at the address below or via the website. Our website features:
Gas Turbine Parts Inventory: database of available new and used capital spare parts
Complete Gas Turbines: database of available new and used gas turbines
Generator Sets Inventory: database of available equipment
Request for quotation: could not find what you were looking for? Send us your request
Project Technical Questionnaires: specific questionnaires to help us understand your requirements better
We hope that we can welcome you to our website and company soon.