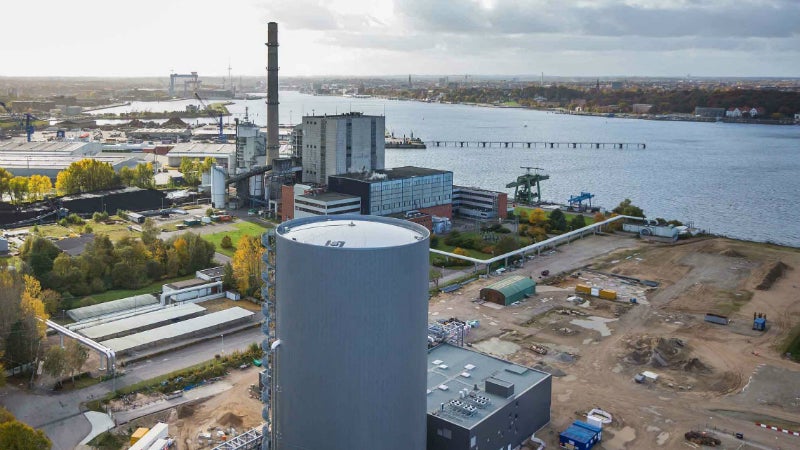 On November 11, the Supervisory Board of Stadtwerke Kiel AG approved the construction of a gas engine heating power plant and commissioned Kraftanlagen München (KAM) with the project's execution as general contractor.
KAM has emphatically been pursuing the project from the first feasibility study in 2012 because the company is convinced that this power plant will be a trailblazer on the path toward transitioning Germany's energy sector.
The K.I.E.L. (Kiel's intelligent energy solution) coastal power plant is scheduled to go online in the autumn of 2018 and will generate electricity and heat with 20 highly efficient gas engines. It will not only generate electricity but also secure Kiel's district heating supply and, through a significant CO2 reduction, it will make an important contribution to Germany's energy transition. It will replace the coal-fired power plant on Kiel's eastern shore that was commissioned in 1970.
Due to its modular power generation concept with 20 gas engines which has attracted a lot of attention throughout Europe, in connection with thermal storage as well as its power-to-heat capability, the power plant is perfectly integrated into the region's power generation structure. With the utmost flexibility, it can react to all requirements of the energy market by being able to go from a complete standstill to its nominal output of 190 MW in less than five minutes. Each engine can be controlled individually and is designed for multiple starts per day.
The new power plant will cost approximately €290 million. A significant share of these funds is earmarked for services provided by KAM. By being awarded the contract for this innovative power plant project, the general contractor will once again prove its exceptional technical expertise. Kraftanlagen München is Germany's leading builder of power plants in the fields of combined heat and power generation systems and quickly controllable power plants. Following the already completed engineering and erection of the pump hall that connects the district heating grid to the thermal storage, the second phase of construction – the erection of the power plant itself – is now getting started. Previously, KAM had already been in charge of approval engineering and, on 19 September, it received a construction license.
Crucial to the profitability of the power plant is the funding from the Combined Heat and Power Generation Act (KWKG), which supports highly efficient plants that generate heat and power at the same time. Following the EU Commission's final state aid-related check, the notification of the rates of aid for KWKG 2016 have been determined. This definitively ensures the planning security of the project and the path has been cleared for the erection of Europe's most modern gas engine heating power plant.