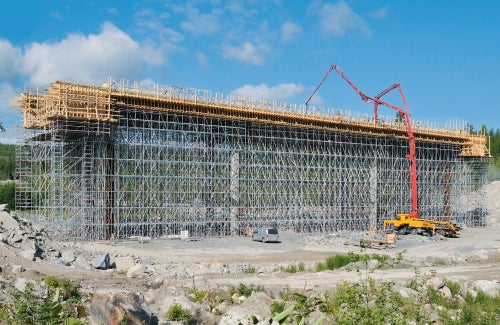 Layher Allround modular scaffolding is adaptable and flexible, making it suitable for a range of applications from chemical plants to power stations. It features a range of internal access components and special stair solutions.
Allround Scaffolding has a range of benefits:
Connector technology – For safety and structural integrity Allround scaffolding features self-locking parts during assembly, as well as flexible angle selection and automatic right-angles.
Varied range of parts – A wide range of parts are available including one of solutions. All parts are fully compatible with Layher scaffolding.
Quick and precise assembly – Allround Scaffolding is ergonomic allowing for easy transport and storage.It is self-supporting, adaptable and has high-strength capacity values.
Bolt-free system – The bolt-free system eliminates the need for timely adjustments, entanglements and bolting.
Layher has been committed to meeting the profitability, safety, and efficiency requirements of companies across...