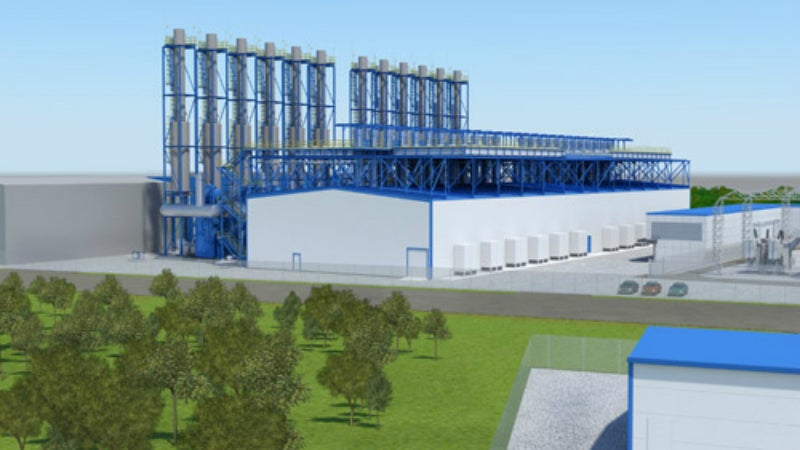 Wärtsilä has announced that they will be providing 73MW capacity equipment for the extension of a power plant owned by Turkey-based Yesilyurt Enerji Elektrik Uretim A.S, an independent power producer (IPP).
The order is booked for the first quarter of 2017 and the equipment will be delivered during the coming months. The extended power plant is scheduled to be operational by December 2017.
The order comprises four Wärtsilä 50SG engines running on natural gas. This fast-track delivery is for the extension to an existing 128MW Wärtsilä power plant built in 2011 in Samsun, on the Black Sea coast of Turkey.
The capacity of the plant was extended to 145MW in 2013 and was built to operate mainly in baseload mode to supply reliable power to the grid.
When the latest extension is completed, it will mainly be for grid stability operations.
The reliability of the Turkish power system is very much dependent on having sufficient flexible power available for grid stability.
Operational flexibility and the capability to start-up the power plant quickly were the main reasons for selecting ultra-flexible Wärtsilä internal combustion engines for this extension project.
Yesilyurt has been very satisfied with the operational performance of the original power plant built in 2011 and recognises that operating a gas-fuelled power plant in the Turkish energy market has good potential for profits.
Yesilyurt plant manager Mr Ozkan Oral said: "We wanted to continue working with Wärtsilä, as we have been very happy with our project from 2011. The power plant is working very reliably and we see great potential in having flexible gas power available for grid stability operations."
Wärtsilä Energy Solutions Turkey general manager Yucel Hurkal stated: "It is an honour to deliver this extension to Yesilyurt, a customer that we value highly. They play a key role in the Turkish power system, and the reliability and performance of our plants is an important factor in this."
Wärtsilä has a well-established footprint in Turkey with an installed base and projects under construction totalling 4,500MW.
Globally, Wärtsilä's installed power plant base is 63GW in 176 countries.