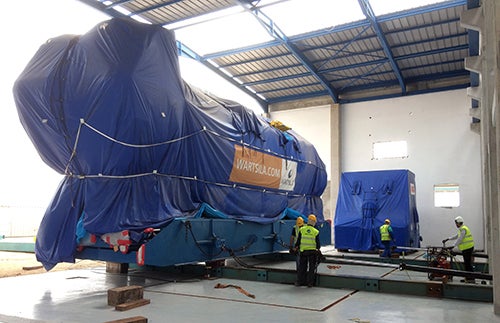 Following an engineering, procurement and construction (EPC) deal, Wärtsilä will be providing a 22MW baseload power plant to Morocco's state utility. The main evaluation criterion for the project was the levelised cost of energy (LCOE) during an operating period of 20 years. LCOE measures the operating period costs divided by the energy produced.
The power plant consists of two Wärtsilä 46 engines, operating on heavy fuel oil with the capability to use light fuel oil as a back-up. This order is booked for the second quarter of this year and the equipment will be delivered early-next year. The plant is expected to be fully operational in January 2019.
The growth in energy demand in Morocco is a result of improvements in the population's access to a basic infrastructure, including electricity.
Wärtsilä will now have an installed base of 189MW in Morocco, with the total installed base in Africa being 6GW.