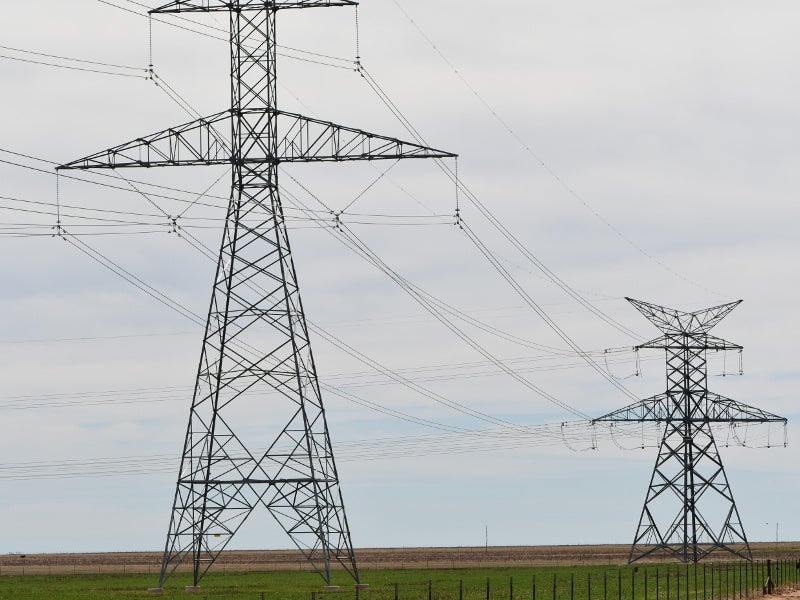 Global solar power producer Sonnedix started construction on a 171MW solar photovoltaic (PV) plant in the Atacama Desert in Chile.
As part of the initiative, a ground-breaking ceremony was organised at the site and was attended by the company, as well as regional government officials.
Sonnedix chairman Carlos Guinand said: "Sonnedix Atacama Solar will help support Chile's commitment to use 100% renewable energy by 2040."
---
Global energy company Shell agreed to a Scheme Implementation Deed (SID) to acquire Australian energy company ERM Power for A$617m ($417m).
The deal will be conducted through Shell's subsidiary Shell Energy Australia.
The deal values ERM's shares at A$2.465 each and will allow the company to pay its shareholders an ordinary dividend of A$0.045 and a special dividend of up to A$0.085 per share.
---
Australia's Victoria Government is set to introduce a new bill into the parliament that will make into law a target of 50% renewable energy by 2030.
The new bill is called 'The Renewable Energy (Jobs and Investment) Amendment Bill 2019' and it builds on Victoria's Renewable Energy Target (VRET).
It is aimed at meeting 25% of the state's electricity needs using renewable sources by 2020 and increase the target to 40% by 2025. The government hopes that the VRET will help families take control of energy costs.
---
UK Prime Minister Boris Johnson visited the Culham Science Centre in Oxfordshire on 8 August, the home of the UK's research into nuclear fusion.
While at the facility, the PM praised the site and the UK Atomic Energy Agency (UKAEA) for its 'world-leading' research into nuclear fusion, including the MAST Upgrade fusion experiment that is being used to research compact designs for future fusion power reactors.
He also spoke to UKAEA apprentices ahead of the opening of a £12m apprentice training centre that will open at the site in September.
---
Wind turbine manufacturer MHI Vestas signed a conditional agreement with Mitsubishi Electric Europe for the local supply of switchgear components to the Taiwanese market.
Under the new initiative, MHI Vestas also included local Taiwanese manufacturer Shihlin Electric as part of the production.
A local production contract was signed by MHI Vestas to carry out assembly and testing of its high-voltage switchgear at Shihlin's factory located in Hsinchu.
---
Construction engineering company Argan announced that its subsidiary Gemma Power System received a notice to proceed on a 1.8GW natural gas-fired power plant in Guernsey County, Ohio, US.
The notice allows Gemma Power to carry out project engineering, procurement and construction activities.
GE agreed to provide three single-shaft power trains for the Guernsey power station, which is being jointly developed by Caithness Energy and Apex Power Group.
---
Danish renewable energy company Ørsted's operating profit in the first half of 2019 (H1) was just over $1.3bn (kr8.8bn), an increase of 2% from kr8.6bn in 2018, according to its interim financial report for H1 2019.
The kr8.8bn operating profit was mostly from offshore wind, which recorded an operating profit of kr7.3bn, an increase from kr7bn in 2018.
Ørsted cited the ramp-up of the major offshore wind projects Borkum Riffgrund 2, Walney Extension and Hornsea 1 as the key reasons for the increased profits.
---
The US Department of Energy (DOE) announced its plans to develop an environmental impact statement (EIS) to study the impacts of building a versatile nuclear test reactor in the US.
The reactor would test future materials and fuels designed for advanced civilian nuclear power reactors, which the DOE hopes will provide 'large amounts of carbon-free, economical electricity' for the US power grid.
Two locations are currently under consideration for the versatile test reactor: Oak Ridge National Laboratory in eastern Tennessee, and Idaho National Laboratory in eastern Idaho.
---
India's independent solar power producer Azure Power was awarded a contract for a 300MW solar power Inter-State Transmission System (ISTS) project in the country.
The letter of award (LoA) follows a 1.2GW auction held by Solar Energy Corporation of India (SECI), a Government of India enterprise. Azure Power can develop the solar project at any location in the country and intends to commission the new solar project by 2021.
Additionally, the producer intends to reach a 25-year power purchase agreement (PPA) with SECI to supply power for Rs2.54 ($0.037) per kilowatt-hour.
---
German manufacturer Nordex Group expanded its Delta4000 wind turbine series with the addition of a new 5MW plus unit. The company noted that its new N163/5.X is suitable for farms with lower wind speeds.
According to Nordex, the new wind turbine features the same nacelle, gearbox and all system components of N149/5.X turbine, which was recently introduced by the company.
Nordex Group CEO José Luis Blanco said: "At the heart of our product development strategy is the continued expansion of the capabilities of our proven Delta4000 platform. We have now reached a further milestone with the introduction of the N163/5.X."