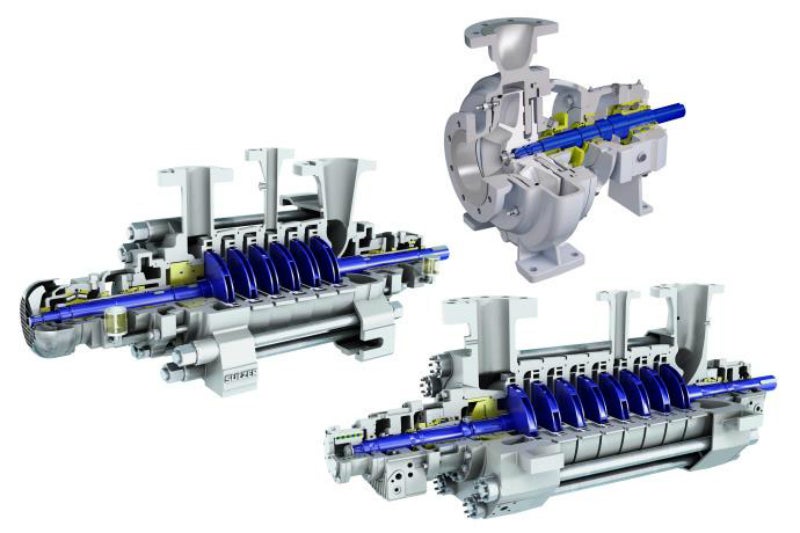 Sulzer has received two pump orders from Técnicas Reunidas for the Kilpilahti combined heat and power plant in Porvoo, Finland. The plant is owned by Neste, Veolia, and Borealis.
The orders consist of 12 feedwater pumps and 11 AHLSTAR pumps, which will be manufactured by Sulzer in Germany and Finland respectively.
Técnicas Reunidas is acting as an engineering, procurement, and construction (EPC) contractor for the Kilpilahti project.
Three new steam generators with a capacity of 450MW of thermal heat and a power output of around 30MW will be installed.
The power plant will comply with the latest environmental regulations, including the European Commission's Industrial Emissions Directive (IED).
The order from Técnicas Reunidas includes 12 feedwater pumps for the steam and power production, one of which will be driven by a steam turbine.
Sulzer expects to deliver the pumps by mid-year.
The reliable, high-efficiency boiler feed pumps will be manufactured in Sulzer's factory in Bruchsal, Germany. The factory is equipped with a state-of-the-art order-related engineering, packaging and testing area.
Sulzer has also won an order from Valmet for 11 AHLSTAR centrifugal pumps, which are going to be installed at the same power plant.
Manufactured in Finland, the pumps will be delivered early this year and installed in the flue gas cleaning systems in two of the three boiler plants that Valmet will deliver to Técnicas Reunidas.
Lower volumes triggered targeted measures to adjust the capacity of the company. Sulzer is adapting its manufacturing footprint, and has streamlined its manufacturing capacities in...
Worldwide, countries have made commitments to significantly increase their share of electricity generated from renewable sources by 2020.