Sulzer, headquartered in Winterthur, Switzerland, since 1834, is specialized in pumping solutions, rotating equipment maintenance and services as well as separation, reaction, and mixing technology. The company is a leading provider in its key markets: oil and gas, power, and water.
Sulzer serves clients worldwide through a network of over 150 production and service sites and has a strong footprint in emerging markets. We support customers in all sectors of power generation – both conventional and renewable. Innovative power plant concepts need to be able to rely on efficient and sustainable solutions. High performance, high availability and innovative technology support the requirements of operational safety and long lifecycle.
Pumping solutions
As a global leader in designing and manufacturing engineered pumps, Sulzer is recognized for delivering the excellent product quality and performance reliability required for a wide range of applications in the power generation industry. Our know-how and competitiveness is based on many years of experience in the manufacturing of pumps.
Sulzer offers products for all types of power plants: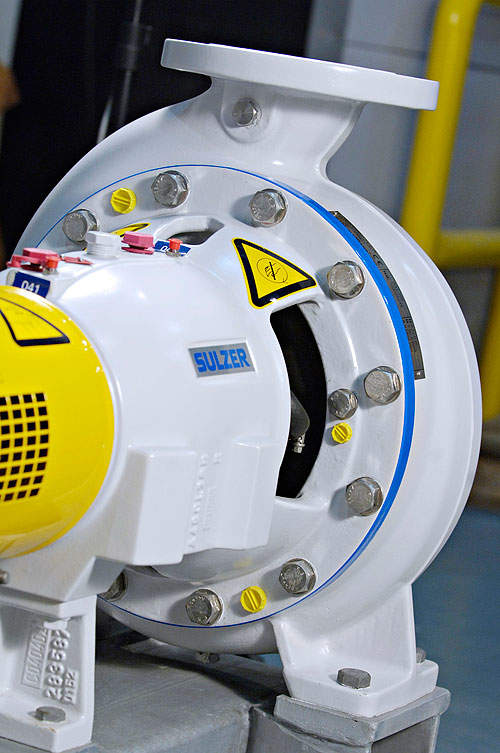 Single-stage pumps are used in nuclear and auxiliary services as well as in solar plants for the main heat transfer fluid circulation.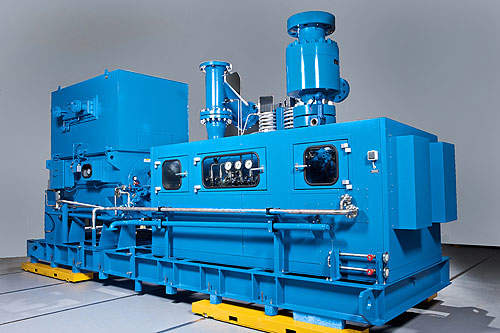 Ring section pumps are used for condensate and boiler feed services in all types of power plants.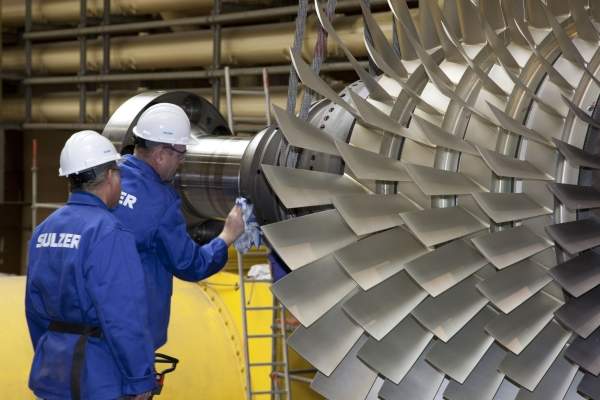 With the dedication and focus to think long term, our experts focus on maximizing equipment life.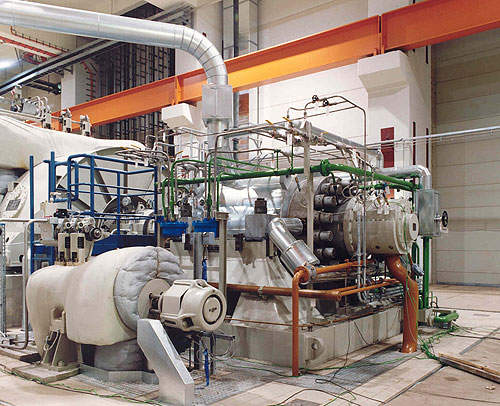 HPT pumps are used for boiler feed applications in fossil-fired power stations.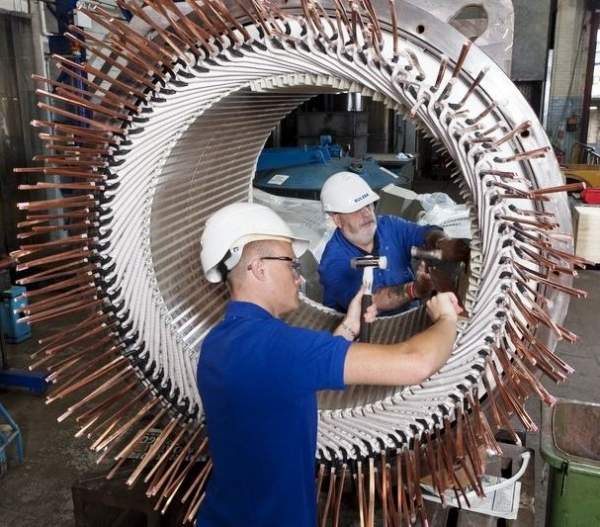 From inspection to maintenance, from coil manufacture to rewinds, all our services are available 24/7 for all your rotating equipment.
Nuclear – nuclear island, turbine island
Fossil-fuel fired – steam (coal), combined cycle (gas)
Renewables – solar, biomass, geothermal and hydro
Carbon capture and storage
Customized pumps for power generation
The reliability of your pumping solution depends on the right selection, proper product design, precise manufacturing, timely delivery process, efficient aftermarket service and all associated support. Sulzer manufactures pre-engineered and engineered products for applications with special requirements. The products are known for their innovative and sturdy design. Drawing on our extensive portfolio of products and services, we will work with you to select and customize pumps to comply with your requirements.
Pumping equipment for solar plants and nuclear islands
With Sulzer, you have the single-supplier advantage of our comprehensive portfolio, which supports all power generation operations, including the leading solar technologies and all major processes in a concentrated solar plant.
We supply pumping equipment for nuclear island applications as well as all types of boiler feed, cooling water, condensate extraction pumps and pumps for auxiliary services for conventional islands.
Service solutions
Sulzer provides cutting-edge services and solutions for rotating equipment dedicated to improving customers' processes and business performance. When pumps, turbines, generators, compressors, and motors are essential to operations, customers need a service partner they can trust. With our technically advanced and innovative solutions, we give our customers the assurance they need to focus on their operations. Our customized solutions help to reduce maintenance time and cost.
Value: by maximizing repair opportunities and minimizing spare parts replacements we provide better value for service budgets
Time: you can rely on a response on a 24/7 basis
Technology: technology builds the back drop of our activities. All of our service solutions are technically sound and reliable
Innovation: we are a leader in the development and application of new repair technologies and solutions that meet our customers' needs even better
Customer Partnership: stable and reliable relationships with our customers are key in our work; we are accountable to them
We work together with our customers to help maintain power generation plants with the best service solutions. We service rotating equipment in:
Conventional power generation
Hydro power generation
Geothermal power generation
Combined heat and power generation
Wind power generation
Waste-to-energy and biomass power generation
Solar thermal power generation
Our customers benefit from:
High reliability and lower operational cost
Generations of experience and innovation on a wide base of technologies
Repair rather than replace: life extension and improvements
Superior turnaround speed: flexibility of production
Transparency and partnership
Quality and sustainability
We are committed to providing our customers with the best products and services at the highest quality standards in the industry. At all our manufacturing locations and service centers worldwide, we implement certified quality management systems according to ISO 9001:2000 standard, as well as ISO 14001 and OHSAS 18001.
Health and safety is a top priority for Sulzer, in our own operations and our work with you. We document and evaluate safety performance indicators, including accident frequency and severity, at all sites. Any accident is one too many. Across the company our long-term goal is to reduce the number of occupational accidents and illnesses to zero.
Sulzer believes in sustainable development and we pursue a goal to minimize the environmental impact of our operations. In addition, using our products and services helps customers reduce the environmental impact of their operations.