Belman is an experienced provider of high-quality expansion joint solutions. The company is repeatedly chosen by clients worldwide for compensators, steel expansion joints, expansion bellows, metal expansion joints and steel bellows.
The company is chosen by customers worldwide for its high-quality, short delivery times, flexibility, responsiveness, customised solutions, experience, assured quality solutions and commitment.
Belman is part of the Belman Group, which consists of Belman A/S in Denmark, Cardwell Limited in the UK, and OOO Belman Russia in Russia.
Steel compensators to absorb axial, lateral and angular movements
Belman has a standard expansion joint programme from DN40 up to DN6,000 (DN12,000 in certain segments), with a gauge pressure capacity up to 150barG. These flexible connections can absorb axial, lateral and angular movements. Depending on the type of compensator chosen, these movements can be absorbed in combination.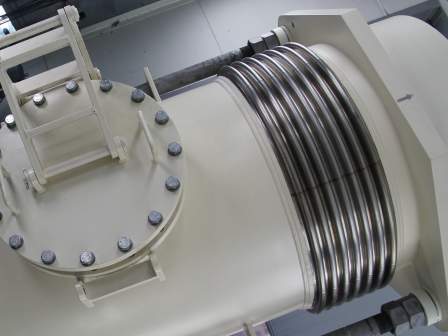 Belman can reduce lead time to five weeks, which minimises downtime at a nuclear power plant.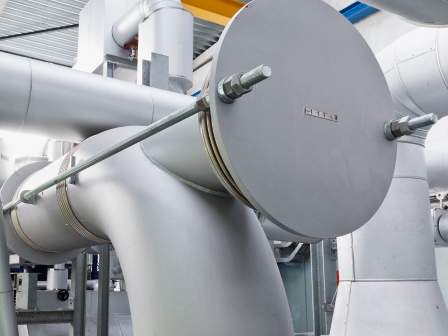 A range of designs and materials.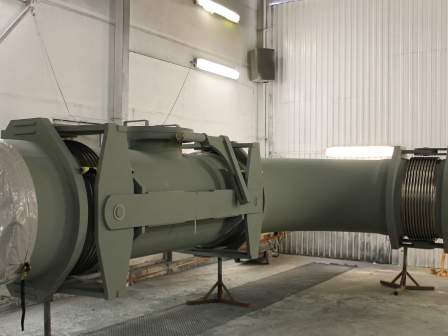 Crossover bellows for steam turbines.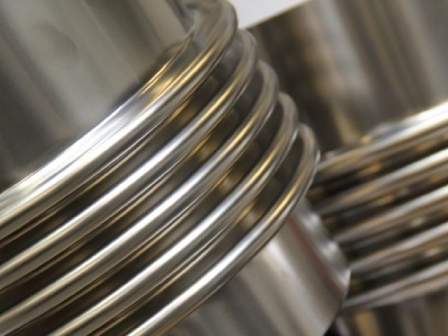 Belman's high-quality expansion joints ensure a trouble-free and reliable operation.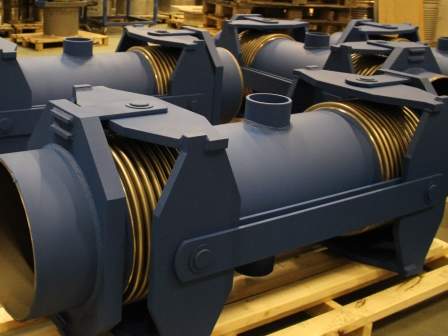 Belman supplies quality-assured customised expansion joint solutions.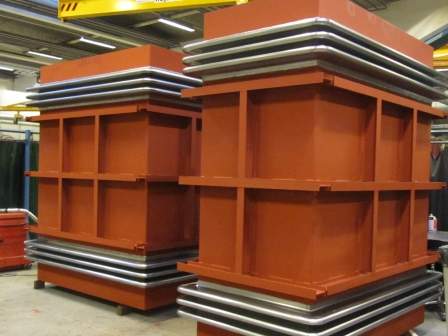 The company's product range includes rectangular expansion joints.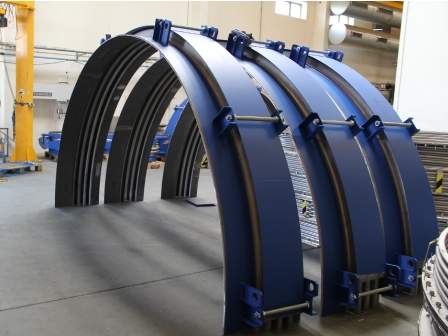 Clamshell bellows are used for a speedy replacement without any downtime.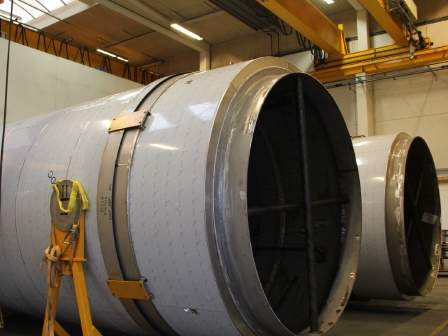 Expansion joints range from DN40 to DN12,000.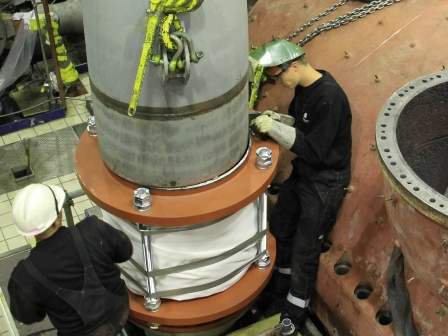 Belman's highly skilled service team provides on-site installation, replacement and inspection services.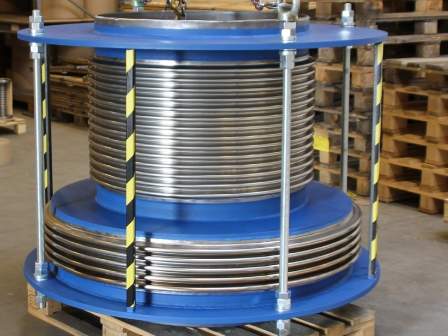 Customised solutions can save space in power plants.
Standard solutions include:
Gimbal expansion joints
Hinged expansion joints
Angular expansion joints
Lateral expansion joints
Exhaust compensators
The company also provides a wide range of tailored solutions for specific customer requirements.
Customised expansion joint solutions
Customised solutions are one of Belman's core strengths and this has resulted in the company being the preferred provider of expansion joint solutions, including:
Pressure-balanced expansion joints
Crossover bellows
Corner relief expansion joints
Rectangular compensators
High-pressure pump connectors
Externally pressurised expansion joints
FCCU expansion joints
Rectangular expansion joints (both 45° and 90° mitred corners, camera and radius corners)
Bellows with tantal or PTFE-lining
Belman supplies steel expansion joints that are calculated and designed according to several different design codes, including EN 13445, EN 13480, EN 14917, ASME VII, Div. I, ASME B31.3, ASME B31.1 and AD 2000 or EJMA.
All solutions can be supplied CE-marked in compliance with the pressure equipment directive 97/23/EC.
CAD drawings, 3D illustrations, finite element analysis and technical consulting can also be provided during the development of special solutions.
To ensure a short delivery time on all solutions, Belman holds a wide range of stock materials, including AISI 304, AISI 304L, AISI 304 LN, AISI 316L, AISI 316Ti, AISI 321, 253MA®, W.1.4828, Hastelloy, Inconel 600, Inconel 625, Incoloy 800, Incoloy 825, titanium and nickel.
Crossover bellows for steam turbines
Belman designs and manufactures crossover bellows for steam turbines in nuclear power and conventional power plants. Crossover bellows are made in different designs and Belman can customise the expansion unit depending on the need of the customer.
It is crucial that the pipe system runs smoothly without the risk of unexpected, problematic and costly shutdowns. If a shutdown occurs, a quick remediate action is necessary.
Belman has a range of services to ensure the system works to its full capacity. These include:
Hotline service
Installation of expansion joints and bellows
Replacement of expansion joints and bellows
Repair / refurbishment of expansion joints and bellows
Inspection
Engineering service
Metallic hoses and rubber expansion joints
Belman supplies flexible solutions, ranging from rubber expansion joints, metallic flexible hoses, fabric expansion joints, HeatComp and SaniComp.
Quality-assured expansion joint solutions
The focus on quality has always been a central part of Belman's mission. The company strives to provide services of the highest-quality, meeting the customer expectations.
Implementation and an adherence to recognised quality assurance systems ensure that all processes have been accurately performed, starting from the initial review of the submitted specifications and their design, manufacturing, testing and documentation, in accordance with requirements.
Belman's accreditations and certificates enable it to shorten lead times and optimise resources through testing and inspection procedures.
The company has various certificates:
DIN EN ISO 9001:2000
PED 97/23/EC module H
EN ISO 3834-2
AD2000 Merkblatt HPO
GOST-R
Russian Rostechnadzor permission for application within hazard industries – oil, gas and energy sectors
Mark transfer approval within EN 10204 3.1.B PED / AD-M W
Germanischer Lloyd standard type approvals
Bureau Veritas standard type approvals
Standard type approvals for LPG / LNG carriers by third parties
Belman is a member of the EURO-QUALIFLEX association and is registered in Achilles JQS, Sellihca and FPAL.
EN ISO 14001 and OHSAS 18001 standards have been implemented and the company is currently working towards official accreditation within these norms.
Comprehensive expansion solutions
Belman has a comprehensive reference list of national and international clients within nuclear power plants, power stations, the district heating industry, steel plants and petrochemical and chemical industries, as well as exhaust and engines system providers.
This list demonstrates the company's abilities as a designer, manufacturer and solution-providing partner, striving continuously to deliver optimal solutions through cooperation with clients.