C*Blade Forging & Manufacturing specialises in the manufacturing of forged blades for thermal / nuclear steam turbines and forged compressor blades for gas turbines, for the power generation market.
C*Blade can produce a wide range of blades in terms of size, weight and finishing grade, from envelope forged blades to those that are ready for assembly. C*Blade is one of the few companies in the world that is able to produce machined blade forgings with overall length up to 1,500mm (59in) and initial weight up to 180kg (400lb).
C*Blade has been working in this field since 1963, always looking for improvement and completion of the manufacturing process. The major equipment for production are three drop-forging hammers with 50,000kgm, 35,000kgm and 12,500kgm of power, and several high-speed CNC milling workstations. The products are manufactured in Maniago (Italy) and sold worldwide with Europe and Asia as the key markets.
Forged Blades for Steam Turbines and Compressor Blades for Gas Turbines
C*Blade's expertise and equipment allows the company to manufacture large turbine blades and vanes with excellent quality and at a competitive cost. C*Blade offers: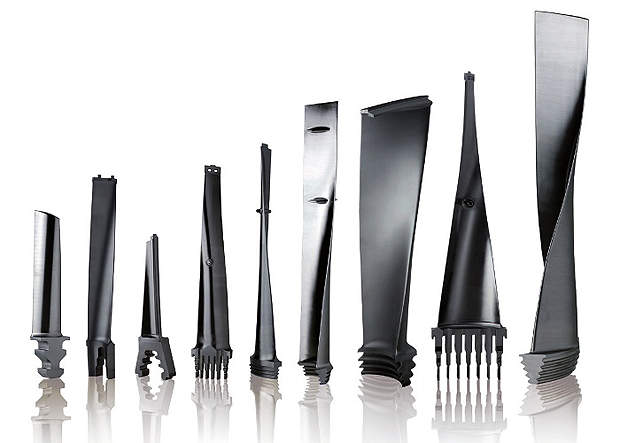 C*Blade Forging & Manufacturing produces machined blade forgings with an overall length up to 1,500mm (59in) and initial weight up to 180kg (400lb).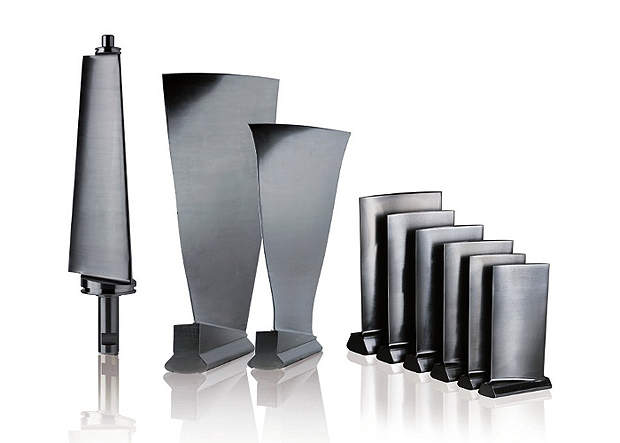 C*Blade is specialised in the supply of all blades, from small ones milled from bar up to the bigger stages, forged and machined.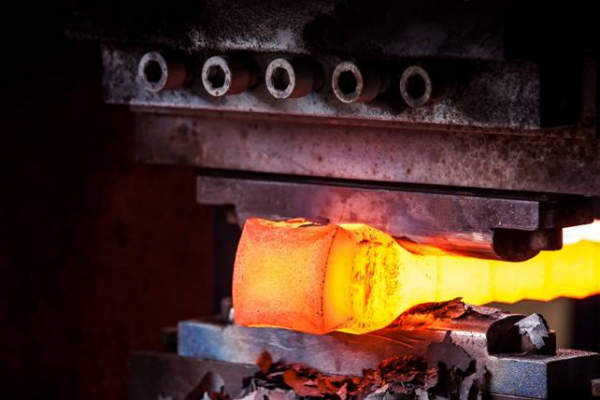 The preforming of the blades is performed with a CNC hydraulic press and manipulator assuring uniform quality.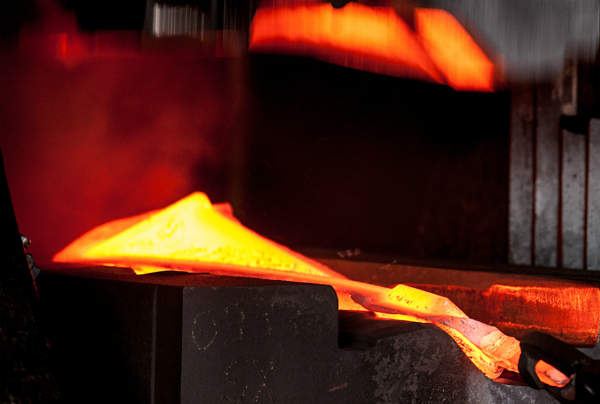 Three drop-forging hammers with respectively 50,000kgm, 35,000kgm and 12,500kgm of power.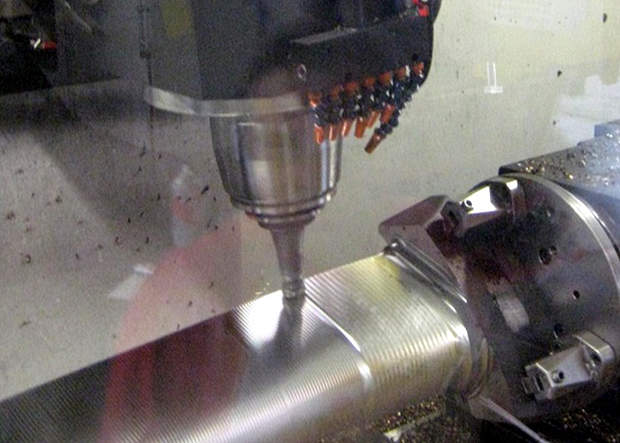 20 spindles CNC milling machines with 4, 5, 6 axis for complete machining of the turbine blades.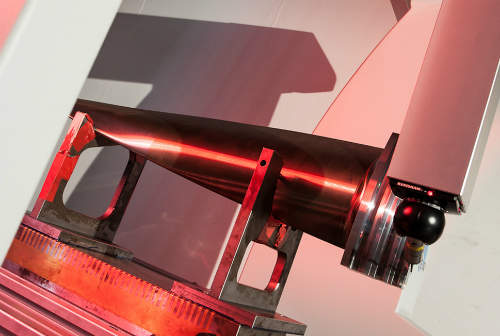 The dimensional features of the product are ensured by caliper and CMM centres.
Turbine blades and vanes for thermal / nuclear steam turbines
Compressor blades and vanes for gas turbines
The dimensions of the forgings can reach an overall length of 1,500mm (59in) and initial weights of 180kg (400lb).
C*Blade's scope of supply includes:
Ready for assembly blades
Complete machined blades
Airfoil machined blades
Envelope forged blades
Turbine blades for a wide range of technology and materials
C*Blade produces turbine blades and vanes for a wide range of technologies:
Alstom-ABB, GEC-Alsthom
Ansaldo
Doosan
Franco Tosi
GE
Hitachi
Man
Mitsubishi
Parsons
Siemens, KWU, AEG
Skoda
Turboatom
Ural
Westinghouse
Zamech
The materials are bought only from certified suppliers working in the power generation market and in compliance with the customer specifications and the most rigorous international standards.
Stainless-steel (martensitic and precipitation hardening)
Titanium alloys (α-near and α alloys, α-β alloys, β-near and β alloys)
Nickel alloys (Udimet® 520, Inconel® X-750, Inconel® 718)
New equipment blades for OEMs
Thanks to its consolidated experience and complete range of stainless-steel blades, C*Blade serves all the major OEMs. C*Blade technicians are able to quickly analyse new projects and to integrate with the customer in the design of the forgings. Due to the fact that reliability in the deliveries is a must for customer satisfaction, C*Blade performs a detailed planning both over the medium / long-term period, in order to balance the workload of the plants and to guarantee materials availability, and daily to promptly react to any possible deviation from the production schedule.
C*Blade provides the following benefits:
Capability to forge blades up to 1,500mm of length
Fully integrated production process and supply chain
Capability to supply ready-for-assembly blades
Reliable deliveries
Excellent quality
Turbine blades for turbine overhauling
C*Blade combines several years of technical expertise and efficient equipment to provide blades and vanes for turbine overhauling quickly and at competitive cost. In C*Blade's warehouse there are a number of dies made during 50 years of presence in the power generation market. If the required die is not in stock, C*Blade is able within a few months to start from scratch and deliver a complete row of blades. Reverse engineering allows blades to be quickly rebuilt if documents are not available. C*Blade has a fully integrated production cycle and supply chain and is therefore able to act as a one-stop shop for the supply of service blades. C*Blade offers:
Fully integrated production process and supply chain
Capability to supply ready-for-assembly blades
Reverse engineering capability
Quick manufacturing
Excellent quality