With more than 45 years' experience in the industry, KE-Burgmann is one of the leading suppliers of fabric expansion joints, metal expansion joints, and metal bellows and rubber expansion joints worldwide. Expansion joints are incorporated into pipe and duct systems to take up thermal expansion, pressure, vibration and misalignment, thereby preventing damage to the pipe-work or ducting system.
Expansion joints are vital components in most energy and industrial plants today. They are installed in air and flue gas duct systems in all power plants, FGD systems, gas turbine systems, diesel engine installations, petrochemical and chemical plants, incinerators, pump systems, cement works, steel works, on and offshore systems, ships and cruise vessels, etc.
Fabric expansion joints
KE® fabric expansion joints are customized to the customer's individual needs from a variety of fabric materials, all specially developed for the use in high-temperature applications or aggressive environments. For this reason, fabric expansion joints from KE-Burgmann offer almost unlimited flexibility and numerous design possibilities for special demands. A full range of fabric expansion joints is available.
Metal expansion joints and metal bellows
Bredan® metal expansion joints and metal bellows from KE-Burgmann are manufactured as round or rectangular, single or multi-layer designs and in a wide variety of steel qualities. A metal expansion joint consists of a metal bellows and metal flanges.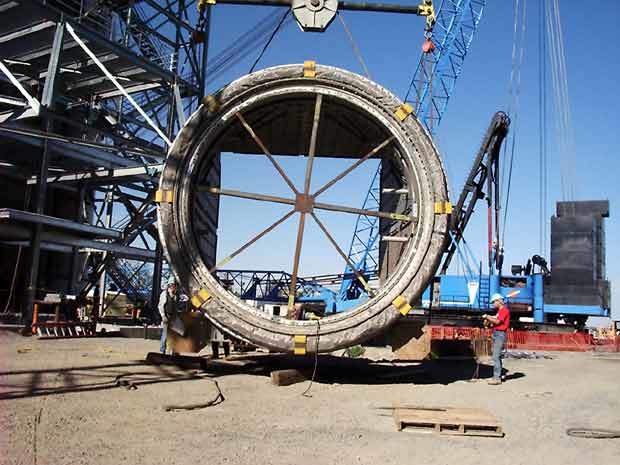 Fabric expansion joints (Combine-x) for heavy-duty gas turbine systems, exhaust side.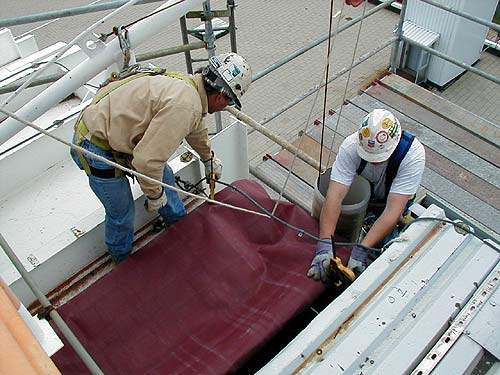 Service crew at work on installing special fabric expansion joint (Fluachem) in a highly aggressive environment.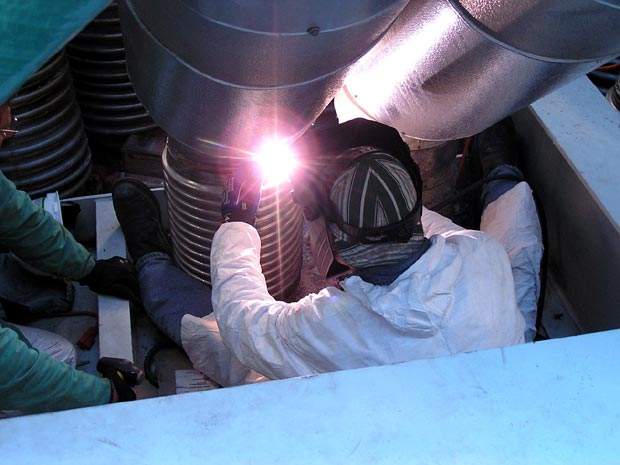 Installation of 16 metal expansion joints (clamshells) as pipe penetration seals on natural gas fired power station in the US.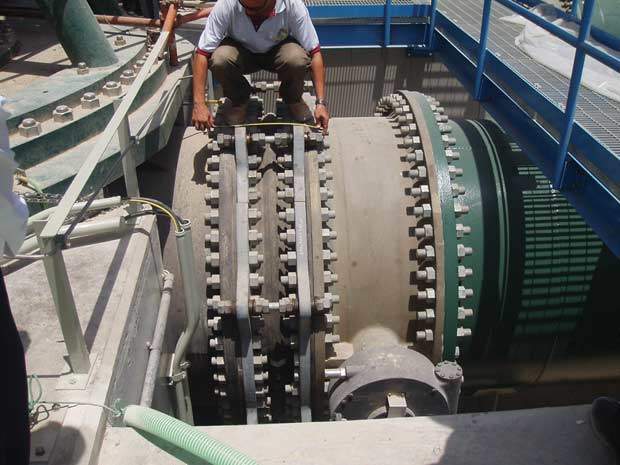 Large DFS type KE-Masterflex rubber expansion joint installed on desalination plant in the Middle East.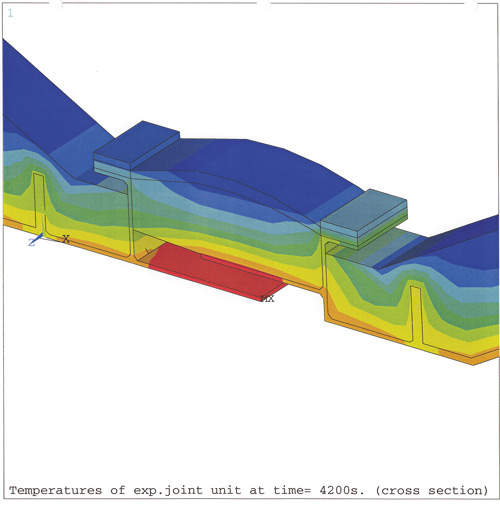 Proven technology – FEM / FEA analyses available as inhouse competence.
The bellows is the central element, made by forming single or multi-layer metal cylinders into annular corrugations, specially engineered for the exact operating parameters of the individual piping system. From very simple designs to highly engineering designs.
All metal bellows are designed and manufactured in strict accordance with EJMA standards unless otherwise specified.
Metal expansion joints
EJS metal expansion joints are the newest edition to KE-Burgmann's metal expansion joint product program. They are manufactured as round or rectangular, single or multilayered designs, also in a wide variety of steel qualities. The EJS metal expansion joints are highly engineered and accommodate the highest requirements. KE-Burgmann EJS is an approved manufacturer with UOP and holds an ASME certification for pressure vessels.
Rubber expansion joints
Rubber expansion joints are flexible connectors made from natural or synthetic elastomers in which special fabrics are embedded to provide physical reinforcement. They are used in all systems transporting fluids, slurries or gases under pressure over a wide range of temperatures. KE-MASTERFLEX® rubber expansion joints provide the ultimate solution to:
Accommodate pressure loads, and isolate vibration
Neutralise axial, lateral and angular stresses
Reduce noise
Compensate for misalignment, and prolong life of motive equipment
KE-MASTERFLEX rubber expansion joints are available in many different high quality elastomers.
Specialist in expansion joints technology
KE-Burgmann is and always has been an important pioneer in expansion joint technology and continues to research new and innovative products and services to provide our partners within the industrial and energy sectors with the best possible solutions. Our portfolio of installations includes, among others, more than 1,000 gas turbine expansion joint installations.
KE-Burgmann is a part of the international EagleBurgmann Group and Freudenberg Group and is represented throughout the world with own subsidiaries, partners and agents. We have a global network of experienced engineers, ready to go to any installation in the world at very short notice.